Savvy Savings on Back to School Clothing

By
savingsmania
Aug 06, 2012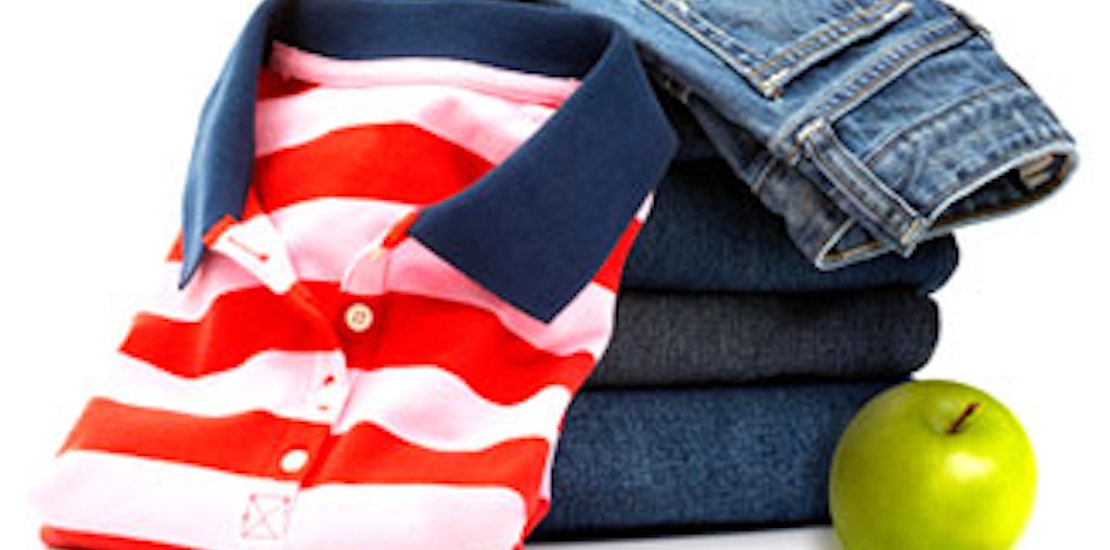 When my son Cam was younger, it was so fun to dress him up in all kinds of cute clothes. Whether it was Osh Kosh, Baby Gap or Carter's, dressing up Cam was one of my favorite things. Then about age 6, he wanted to choose his own clothes, which included Star Wars, Indians baseball shirts, etc.
Now, at age 10, his clothes have to be hip and cool! It has been a challenge for me to let him choose. But I still have some say in where we shop and make sure we save money.
1. Figure out what clothing your child needs first. Before you head out to the store, do an inventory of what clothing fits your child. Be sure to check for holes or stains and replace clothing as needed.
2. When shopping for back to school, I like to stick with stores like JCPenney and Old Navy. I've found their jeans are the best and last the longest. Cam is pretty rough on his clothes and these hold up. I also really like their selection of shirts and jackets.
3. Don't forget the coupons! Many of the store ads this time of year have back to school coupons. Printable coupons can also be found online. Just google "coupons" and "back to school".
4. Shopping online. Many stores offer exclusive online promo codes, that are sent in their email newsletters. Shopping online makes it easy to comparison shop. You can find out exactly where the cheapest prices can be found with just a few clicks.
5. Have sewing skills? Consider updating them first. Old jeans can be turned into shorts and old T-shirts can be updated with some cutting or painting. Have your child help too and create unique clothing!
6. Have lots of clothing in good condition? In addition to donating to Goodwill and other charities, hold a clothing swap party with friends and family. You'll be amazed at the great stuff you'll find for your child.
7. Hit the thrift store. We have a "Once Upon a Child" store in our town, that offers tons of high quality, brand name clothing, at a fraction of the cost of retail. Our local store also offers toys, books and more.
8. Keep your receipts. You never know if your child will change their mind about what you've bought. Don't lose out on money back in your pocket!
9. Have your child pick out fun accessories too. The basics are important, but don't forget fun accessories, hats, etc.
Most of all, make it fun! We like to stop for a treat, like an ice cream cone, after a long day of back to school shopping.