By
sugarcreekchic
Sep 30, 2014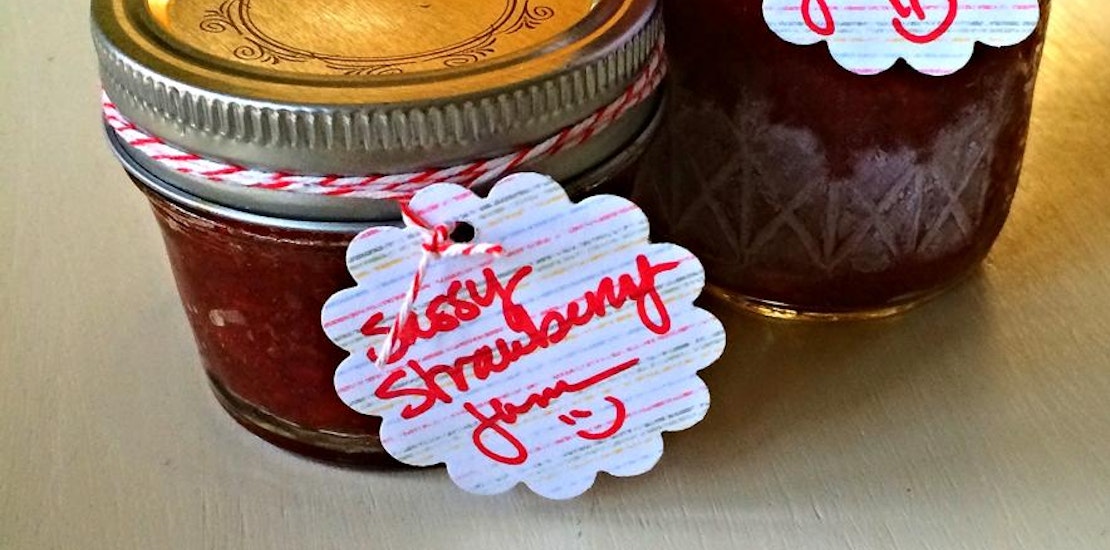 Strawberry jam is one of those summer flavors that reminds us of what the warm morning sun feels like on our face when we are in the dead of winter. It is undeniably one of those flavors that you do not have to be a farmer to enjoy homemade. In fact, jelly and jam is one of those things that is best homemade because you can control the sugar content and freshness!
So, every year, I try to get my girls to go strawberry picking with me so we can make our strawberry jam. I usually can only get help from my middle daughter, the little farmer. My youngest is my chef while my oldest, for right now, seems to be my taste tester! Well, off we go to the strawberry patch to find the juiciest and reddest strawberries we can find.
We went in the morning as soon as they opened to beat the heat. We get our buckets and are off. I have to say, that the first 10 strawberries (or so) we pick, we eat. Good thing the farm only weighs the buckets and not us!
Of course, I can never make just plain old strawberry jam! I have to make it a little "fancy," right? I looked all over the internet and tweaked and merged other recipes. The main recipe comes from Ball's website and I just thought I would add things I already grew in my garden.
Enjoy!
Juicy,red strawberries with a slight tartness and a warm honey finish. Great on toast, muffins and even ice cream. Mix with fresh strawberries for a strawberry shortcake topping.
| | |
| --- | --- |
| Serves: | 40 oz |
| Prep time: | 15 mins |
| Cook time: | 20 mins |
| Total time: | 35 mins |
Ingredients:
1 c balsamic vinegar
4 c crushed fresh strawberries
½ c wildflower honey (optional flavor)
5 T real fruit Ball instant pectin
5 8oz glass or plastic freezer proof jars
Stevia optional to taste, can replace honey all together
Lavender sugar optional
Instructions:
Place vinegar in small pan and cook over medium heat until reduced to ¾ cup. Chill.
Mix berries, honey and cooled vinegar in mixing bowl. Let stand 10 minutes.
Add pectin. Stir for couple of minutes.
Spoon jam into clean jars and let stand until thick, about 30 minutes.
Place in fridge for up to 3 weeks or freezer for 8 months.