Rules For Renegades by Christine Comaford-Lynch

By
drodriguez
Sep 14, 2008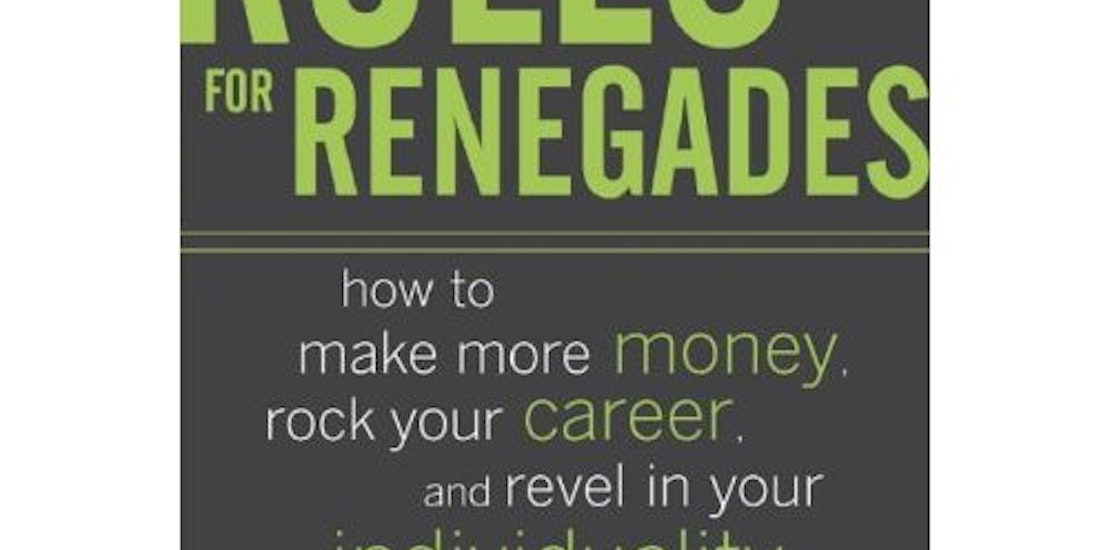 Whether you are trying to further your dream of having a fabulous career or just looking for an entertaining read, Christine Comaford-Lynch's Rules For Renegades has something for us all.

This fast-paced page-turner does not read like your every day self-help book. It is more like Comaford-Lynch's own personal diary starting from age 16 on. She manages to sustain an incredibly honest (and at some points hilariously real) voice that can only come from hard work and experience with failure.

At one point she tells the story of her short stint dating the famously wealthy Bill Gates. She was working at Microsoft at the time and emailed him offering a date in exchange for a $1000 donation to a charity of her choice. He accepted, though it ended badly.

This is just one of many anecdotes Comaford-Lynch offers in the book that end in failure. But somehow she always manages to roll with it, pulling great wisdom out of the low points in her life. She is impulsive at times, a true risk-taker at heart.

But the main thing to remember is, Christine Comaford-Lynch is no failure, far from it. She is a self-made entrepreneur that has made millions running her own businesses and pulling companies "out of thin air" as she puts it. Coming from humble beginnings and having never graduated high school, let alone college, Comaford-Lynch seems to be able to talk her way in to some of the most competitive jobs.

Rules For Renegades offers advice everyone can use. Christine Comaford-Lynch says it best when she writes, "If you simply want to become financially independent, this book can help. If you want a meaningful life full of rich connections, this book can help. If you want to integrate spirituality with your work, this book can help. If you want to have more self-confidence and self-esteem, this book can help. If you want perfectly toned abs, killer buns, and thinner thighs in 30 days, sorry, this book can't help."

Login and visit the SheSpeaks Book Forum to discuss this and other good reads.