Robin Williams' Death and Why News Media Often Ignore a Family's Plea For Privacy

By
SheSpeaksTeam
Aug 12, 2014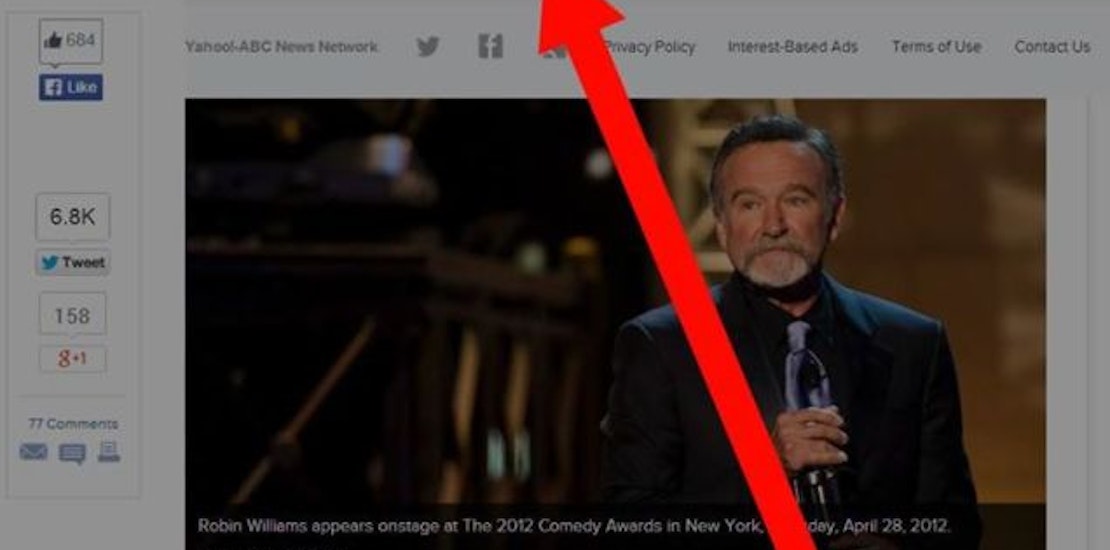 As the world processes and mourns the sad news of Robin William's death many reminisce about his work and performances that have managed to entertain us throughout the years. In times of tragedy we will usually hear a statement from the family of the deceased making a plea for privacy while they mourn the very real person they have lost. To most of us Williams' warm smile and quick wit were enough to make us feel like we knew him, but for his three children who just lost their father and wife who has lost her husband this is a tragedy of much greater proportions.
Williams' wife Susan Schneider recently expressed her sadness and asked that the public respect the family's privacy while they mourn their loss. She said, "This morning, I lost my husband and my best friend, while the world lost one of its most beloved artists and beautiful human beings. I am utterly heartbroken. On behalf of Robin's family, we are asking for privacy during our time of profound grief. As he is remembered, it is our hope the focus will not be on Robin's death, but on the countless moments of joy and laughter he gave to millions."
A representative for Williams, Mara Buxbaum, also asked for privacy saying, "This is a tragic and sudden loss. The family respectfully asks for their privacy as they grieve during this very difficult time."
Unfortunately, even news agencies that report about the statements families make asking for privacy can overstep boundaries and make a family's time of grief that much more difficult. Jezebel recently reported about ABC News' invasion of privacy of the Williams home when they offered a link for viewers to watch live aerial footage of the house. The screen shot captured shows the link to the live coverage just above an article displaying the family's wish for privacy. Though ABC is getting called out here we all know most news agencies are guilty of this type of coverage when viewers are glued to the screen looking for updates and trying to make sense of shocking news.
What do you think of the way news agencies tend to cover tragedy after a family has asked for privacy?
Please share your favorite movies and memories of the beloved Robin Williams.