Rep. Paul Ryan Demands Work/Family Balance, Says He Will Be Speaker and Dedicated Dad

By
SheSpeaksTeam
Oct 23, 2015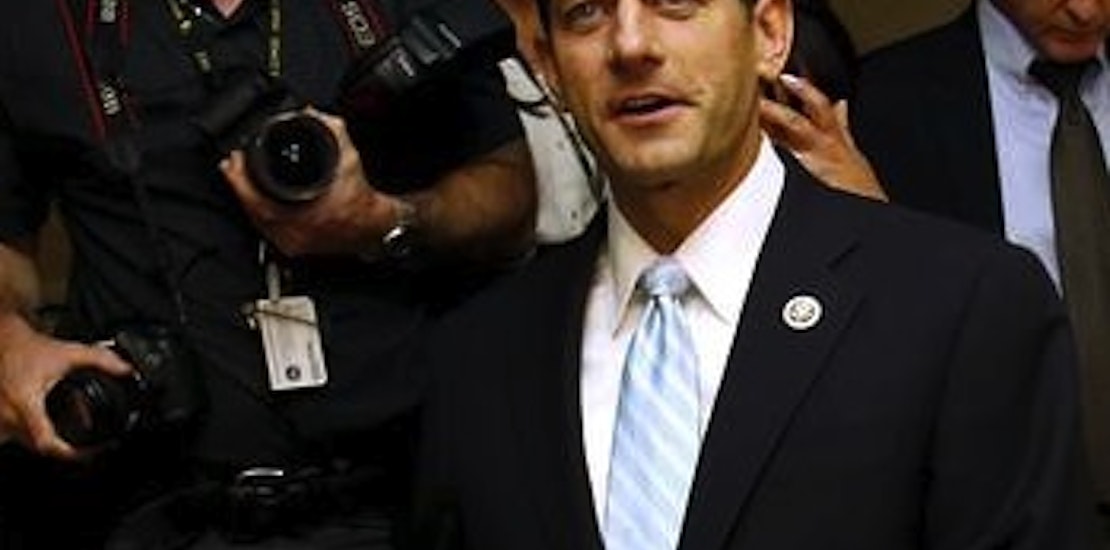 As Rep. Paul Ryan makes his bid for House Speaker, his stipulations that his weekends will remain dedicated to his family has shocked many who see a career in politics as a 24/7 gig. Those who wish to highlight the importance of balancing family life with career applaud Ryan's seemingly out of the ordinary demands while some question whether the representative's demands for a flexible work schedule are a reality for most parents.
The Wall Street Journal reports about Ryan's 'family time' demands and the reaction from social media. On Tuesday Ryan, the father of three young children, was quoted as saying, "I cannot and will not give up my family time." It wasn't long before Facebook Chief Operating Officer and world famous success, Sheryl Sandberg, publicly acknowledged Ryan's remarks by giving him the "Lean In Award" of the day on her Facebook page. She wrote, "We need work to work for parents – and having leaders who weigh responsibilities as fathers as much as their responsibilities to their jobs shows all of us what is possible."
Over the years we have heard the occasional inspiring story of a top CEO, successful business person, or famous celebrity leaving their job to dedicate more time to their families. But it is even more rare when you hear someone demand that family time be carved out before the job even begins.
And though Ryan's stipulations may inspire other mothers and fathers to try and make similar deals when negotiating a work contract, many have pointed out how a good deal of parents have little to no leverage when it comes to demanding a flexible schedule at work. Sen. Elizabeth Warren tweeted, "Millions of hard-working moms & dads want work/life balance too but can be fired just asking for time off to care for a sick kid." She later tweeted, "Family time should not be a privilege reserved for the Speaker of the House. You deserve it – and so does everyone else."
What do you think of Rep. Paul Ryan's demands that his weekends remain dedicated to his family if he is to become House Speaker?
Does your work schedule allow for flexibility and family time?