Recipe: Fresh Fruit Tarts
By
jonbonjovious
Jul 15, 2011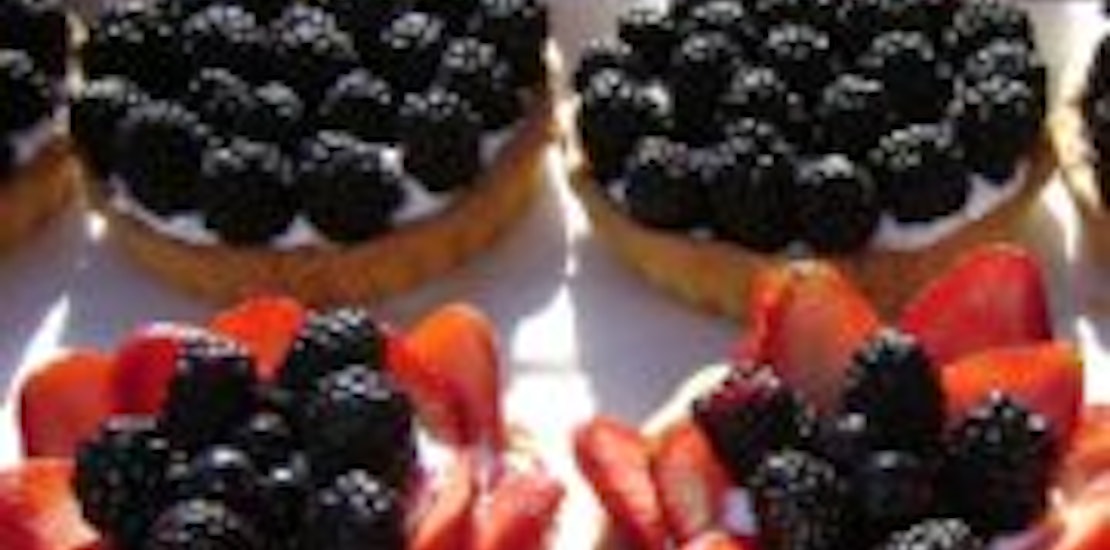 These Fresh Fruit Tarts are not only beautiful but delicious. One of our favorite summer treats, hands down. Requires an oven only for the shell (try Graham Cracker Crust instead).
Cutting corners can be a cinch, make homemade whipped cream and fill tart shells with whipping cream garnished with fresh fruit for a lighter version of these taste tantalizing tarts!
Shell
Ingredients:
1 stick butter, room temperature
1 1/2 tbsp. shortening
5 tbsp. confectioners' sugar
1 c. flour
Dash salt
1 egg yolk
Directions:
Preheat oven to 300 degrees.
Cream together butter, shortening, confectioners' sugar.
Add egg yolk.
Beat in flour and salt
Pat dough into 10 inch springform pan (or smaller tart molds)
Bake at 300 degrees for 40 minutes
Tart Filling
Ingredients:
8 oz. cream cheese
1 can sweetened condensed milk
1/3-2/3 cup key lime juice (amount depends on your desired tartness)
1 tsp vanilla
1 Tbsp. Grated citrus peel
Fresh fruits (kiwi, strawberries, raspberries, blackberries, etc.)
Beat/whip all ingredients in blender, food processor or mixer until well blended (2-3 minutes)pour into prepared crust.
Garnish with fresh fruit.
Chill until firm. (May also be frozen–place in freezer (without fruit) and cover well with plastic wrap or foil)