Real Strawberry Milkshake

By
savvyjulie
Jul 02, 2011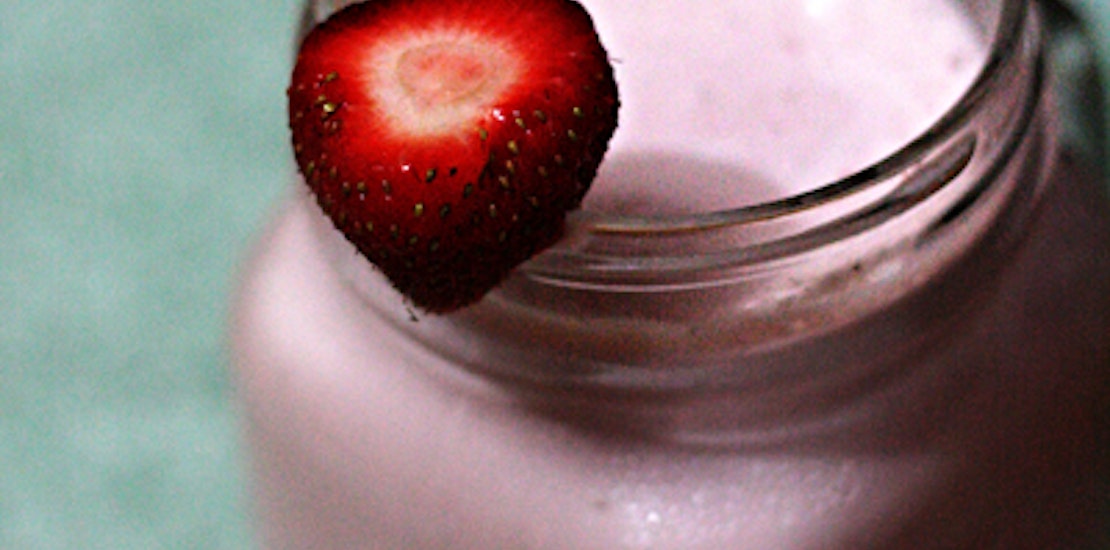 When summer rolls around, I can't wait to visit the local ice cream shop for a nice thick milkshake. The ice cream is rich and luscious, and makes one of the best milkshakes you will ever taste. However, for the sake of both our wallets and our waistlines, we limit our trips and stick to less decadent ice cream at home.
We don't typically go elsewhere for ice cream. Why? Because oftentimes at restaurants, strawberry milkshakes are made with flavored syrup, pumped full of artificial ingredients. By making our own at home, we can instead use fresh strawberries. As a bonus, not only are we using real, whole ingredients, but we get a half serving of fruit in with our dessert!
Strawberry Milkshake
Serves 2
1 cup fresh strawberries, plus more for garnish
1/4 cup ice
1/4 cup milk
1 1/4 cup ice cream
Wash and hull the strawberries, then pulverize in a blender or food processor.
Add the ice, milk and ice cream and blend until smooth. Pour into glasses, and garnish with fresh whole or diced strawberries, and serve!