Ready...Get Set...Shop Online! Here Are Some of the Best Cyber Monday Deals Around

By
drodriguez
Nov 27, 2011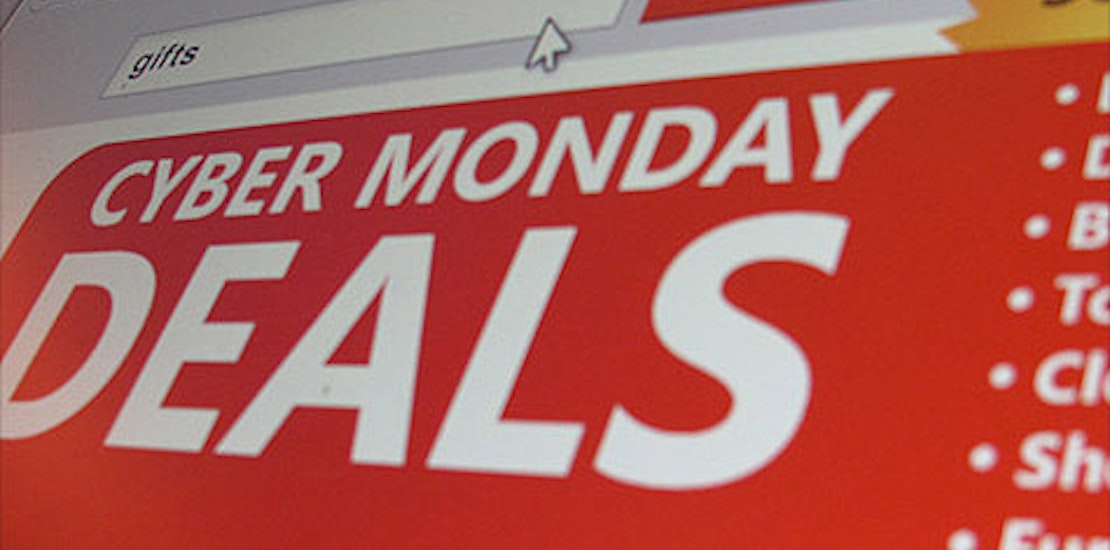 For all of us who refuse to wake up early to shop, wait in long lines, or fight with strangers over the last hot toy that our children must have, there is Cyber Monday. One of the biggest online shopping days of the year, which will take place this November 28th, offers some great deals and discounts. Here are a few we've rounded up to make your Cyber Monday just that much easier.
Free Shipping is the Way To Go
Some of the greatest deals you can get on Cyber Monday involve free shipping. Since you can shop around and compare prices, shopping online can be a great bargain and if you tack on the extra bonus of not paying to have the item shipped you are really coming out a winner. A few stores that are offering free shipping without a promo code on any order this Cyber Monday are Land's End, Bloomingdale's, and Best Buy. The Children's Place is offering a great Cyber Monday incentive with free shipping on any order plus 30% off with promo code TURKEY.
Have Deals - Will Travel
Do you love staying at luxury hotels, but hate the high end price? There are some great hotel deals to be had this Cyber Monday. A USA Today report highlights some of the discounts that can be had this Monday, November 28th. Loew's is offering shoppers 20% off their entire stay at almost all of their hotels when you book online.
Kimpton Hotels has an exciting offer for travelers going to Boston, Philadelphia, or New York between the dates of November 29th and March 31. They will get between 10% and 35% off their stay depending on what time of day they book on Monday. Hotel officials say that the Cyber Monday deal rates will change, "more often than cards on a blackjack table" so keep your fingers crossed for big savings.
Trump Hotel Collection is offering a sweet deal on suites. Book a suite online on Cyber Monday for stays at a participating hotel between Jan. 1st and March 31st, 2012 and expect to get a whopping 30% off your entire stay.
Want a Free Gift With That?
Plenty of beauty sites will be offering extra special free gift incentives to go along with your purchase this Cyber Monday. MyGiftWithPurchase, the website dedicated to listing all of the companies that are offering a free gift, is the first place to stop this Cyber Monday to check out whose offering the best gifts. Beauty.com, Estee Lauder, and Clinique are just a few of the sites with great free gift deals.
What do you think of these holiday discounts offered for online shoppers?
Tell us about the great deals you'll be getting this Cyber Monday!