RSVP for the TYLENOL® #StoriesOfStrength Twitter Party Tuesday 6/10 at 10:30am ET w/ @SheSpeaksUp

By
SheSpeaksTeam
Jun 04, 2014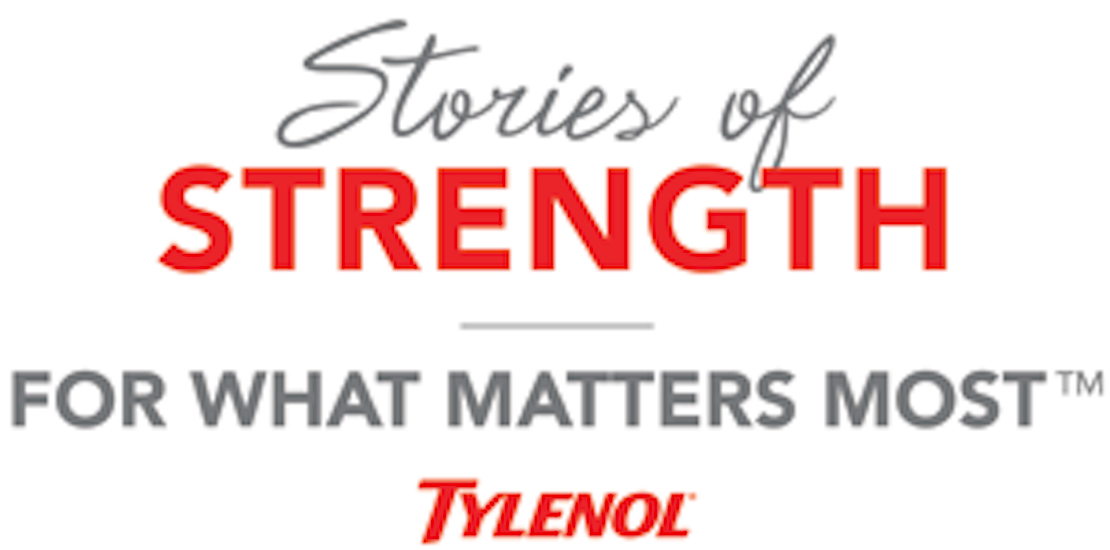 Do you have someone in your life who inspires you to be strong? Join us on Tuesday, June 10 at 10:30 a.m. ET for the #StoriesofStrength Twitter Party. We'll tell you more about TYLENOL® STORIES OF STRENGTH and how you can honor someone who's made you strong and contribute to a great cause. Plus, we're giving away prizes! NoPurNec18+Rules@bit.ly/SOSrules

Follow @SheSpeaksUp and RSVP by commenting on this post with your Twitter handle (Ex. @SheSpeaksUp) to be eligible for a chance to win prizes! NoPurNec18+Rules@bit.ly/SOSrules

The Twitter Party Details
When: Tuesday, June 10th at 10:30 a.m. ET
Where: Twitter - follow hashtag #StoriesOfStrength
Special Guests:@AndieMacDowell3, @RaineyQualley
Panelists: @Zipporahs, @aboutamom, @StacieinAtlanta, @RachelFerrucci

Twitter Party Topics:
We all know that women SHOW UP. That's just what we do in life, for our families, friends, and community. We all have people who have inspired us to be strong. TYLENOL® STORIES OF STRENGTH is a chance to honor them. We'll talk about the people in our lives who have helped us to be strong and how we try to inspire others to be strong in return. We'll be joined by special guests, actress, Andie MacDowell and her daughter, Rainey Qualley to share their own personal story of who has helped to make them strong.

We'll tell you more about the TYLENOL® STORIES OF STRENGTH campaign and how you can share a story about the moments when the strength from a mom, friend or loved one gave you the strength to be your best self. You can honor that special someone in your life by sharing their inspiring story here. For each "approved" story shared between 6/9/14 and 11/30/14, Extra Strength TYLENOL® will make a $1 donation to DoSomething.org (with a minimum donation of $50,000 and a maximum donation of $75,000) to strengthen the next generation of leaders. Check out the TYLENOL® Facebook page at www.TylenolStoriesofStrength.com for complete details.



Twitter Party Prizes*:
We'll be giving away $700 in Target Gift Cards! NoPurNec18+Rules@bit.ly/SOSrules

To get started, click here to Tweet:
"Join me at the TYLENOL® #StoriesOfStrength Twitter Party w/ @SheSpeaksUp 6/10 at 10:30 a.m. ET bit.ly/SOSrsvp"



New to Twitter Parties?
No problem. Check out our Twitter Party tips and hints. Then get ready to jump into the conversation!

Be sure to RSVP for the party by commenting on this blog post with your Twitter handle.

*Participants must be following @SheSpeaksUp and have RSVP-ed via comments below to be eligible to win. Open to legal residents of the 50 United States and DC who are 18 or older only. One prize allowed per person. No purchase necessary. Twitter Party prize winners must complete a form with mailing details within 48 hours of the party. The form will be DMed if you win a prize.