RSVP for the #RecallsPlus Twitter Party 12/11 at 2PM ET

By
SheSpeaksTeam
Dec 07, 2012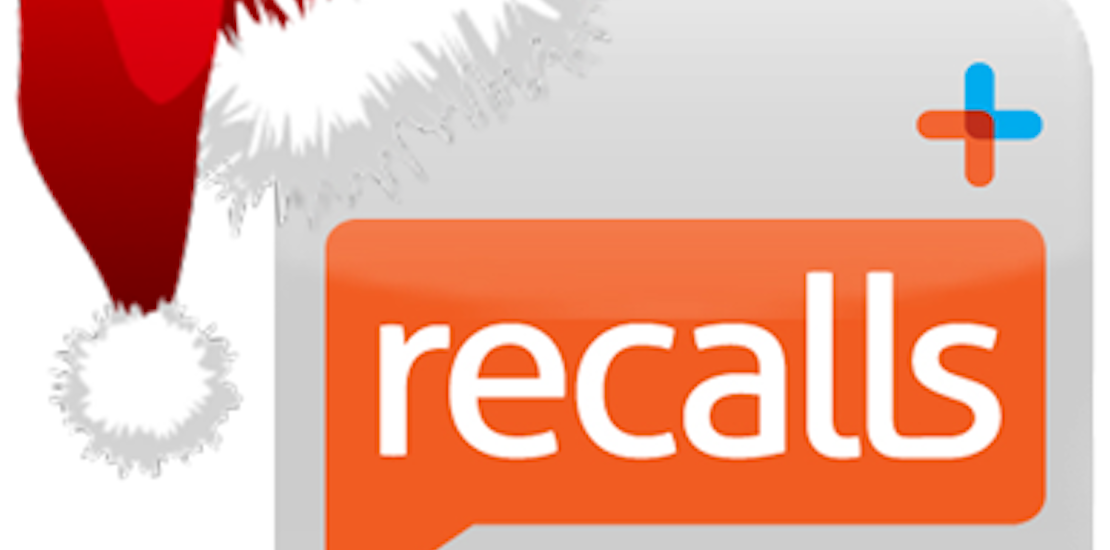 Your kids will be receiving tons of "fun" gifts from all their favorite aunts and uncles this holiday season. It's important to make sure you have all the information about the gifts your children are getting! The #RecallsPlus Twitter Party will give you the opportunity to find out about an app, available on Facebook, iPhone and Android, that allows you to stay ahead of the game when it comes to your children's well-being.
By attending our #RecallsPlus Twitter Party, you'll learn how you can keep track of child product and food allergens recalls, as well as keep an eye on the products your children use most with your Personal Watch List. We'll be chatting about how to decide which games, toys and foods products to buy. We'll also be talking about what kind of apps or tools you might find useful to keep your family on track with planning activities, groceries, deals etc.
Download the app today, then sign in to RecallsPlus. Then go to account settings and click "Send Feedback." This opens up an email addressed to RecallsPlus. Put in the subject line "SheSpeaks" and click send. Then, RSVP on the blog post here for our #RecallsPlus Twitter Party for the chance to win Amazon and Toys R Us gift cards.
The Details:
When: Tuesday, December 11th
Time: 2pm-2:30 pm ET
Who: You and your friends!
Hashtag: #RecallsPlus
Custom TweetGrid: http://bit.ly/HXx54v
Party Sponsors: @RecallsPlus
Party Host: @SheSpeaksUp
Party Panelists: @Zipporahs, @LisaSamples, @StacieInAtlanta, @CherylBudge, @HaveUHeard1, @CentsibleLife
RSVP & Win:
Enter to win over $650 in prizes. Including Amazon and Toys "R" US Gift Cards.

Sign-in to RecallsPlus (your choice through Facebook, Twitter, or create an account)
Click on Settings, and under "Social" select Send Feedback. This will open an email.
Enter "SheSpeaks" and hit send!
How to Download and Send Feedback for iPhone
How to Download and Send Feedback for Facebook
Don't have a smartphone? You can still join in on the fun! Head to the RecallsPlus page and download the Facebook app. After you've done that, just send your feedback by scrolling all the way to the bottom of the app page. Once you click Send Feedback, an email open will open through your default email client. Use "SheSpeaks" as the subject line and hit send!
Don't forget you must also comment on this post with your Twitter ID (Ex. @shespeaksup) and join us for the Twitter party to find out more on if you've won.
Tweet it out: "RSVP & check out blog post http://bit.ly/RCallTP for a chance to win $650 in prizes @SheSpeaksUp Twitter party 12/11 @2pm ET #RecallsPlus
ALL winners MUST have sent feedback through the Recalls Plus app and RSVP-ed via comment to win. If you blog about this Twitter Party, please email your post to info@shespeaks.com. Open to all United States and Canada residents. One prize per winner. No purchase necessary. All prizewinners must complete a form with mailing details within 48 hours of the party. The form will be DMed if you win a prize.