RSVP for the #AflacKids Twitter Party Thursday 11/29 at 9pm ET!

By
SheSpeaksTeam
Nov 15, 2012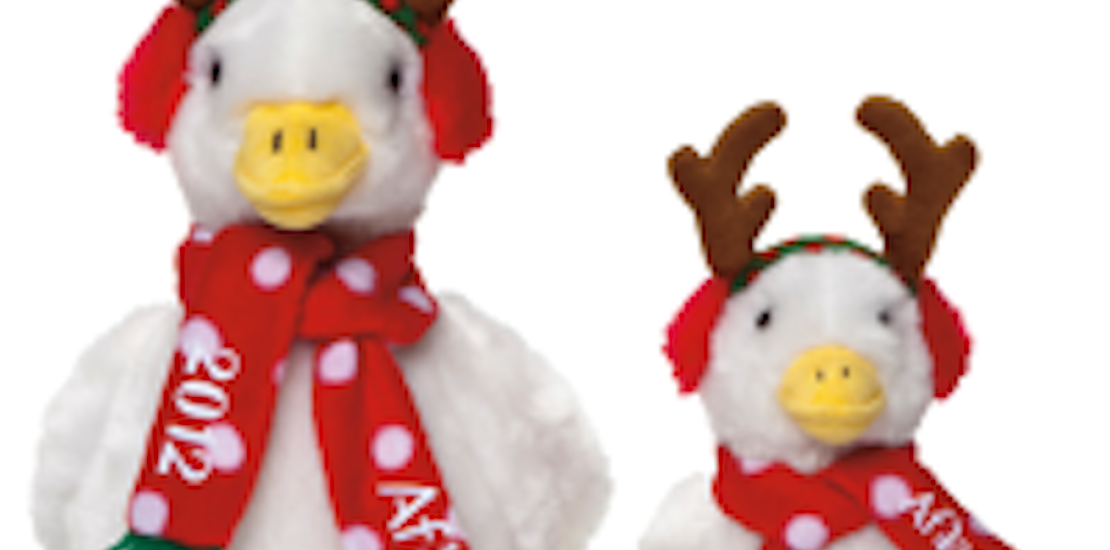 Join us for a Twitter Party that gives back, and find out how you can help fight pediatric cancer this holiday season. We're hosting the #AflacKids Twitter Party on Thursday, November 29 at 9pm with the Aflac Duck!
You'll be fighting pediatric cancer with every Tweet. Aflac will donate $2 for every Tweet sent with the hashtag #AflacKids. Plus – we'll be giving away over $700 in prizes – including a $250 Macy's gift card!
RSVP to be eligible for the door prize by commenting on this post with your Twitter handle (Example: @SheSpeaksUp)!
About the Party

We'll be talking about how you can make a difference in the fight against pediatric cancer! We'll also be joined by Monica Sandoval, the 16-year old cancer survivor who designed this year's Aflac Holiday Duck.
Aflac has teamed up with Macy's to offer the perfect holiday present: limited edition plush Holiday Ducks, the net proceeds of which all go toward pediatric cancer treatment and research! This year, Aflac held a contest among the patients at the Aflac Cancer Center in Atlanta to determine who would design the 2012 Holiday Duck. Sixteen year-old Monica Sandoval, from Winder, GA, was the winner. Monica, who has battled leukemia for four years, is thrilled to have had her design selected and hopes that everyone will be inspired to purchase the 2012 duck to raise money and awareness for childhood cancer. Click here to find out more about the Aflac Holiday Duck.
The Party Details:
When: Thursday 11/29 at 9pm ET
Where: Twitter - follow hashtag #AflacKids
Custom TweetGrid: http://bit.ly/SoBK68
Brands: @AflacDuck
Panelists: @Zipporahs, @LisaSamples, @StacieInAtlanta, @Scentednights, @MommyBlogExpert, @SweetiesFree

Prizes*:
We're giving out prizes every 10 minutes! Prizes include Aflac Holiday Ducks and Macy's gift cards (because that's where you can buy Aflac Holiday Ducks!) Be sure to RSVP here for a chance to win the grand prize, a $250 Macy's gift card.
New to Twitter Parties?
No problem. Check out our TweetGrid 101 video and our Twitter Party tips and hints. Then get ready to jump into the conversation!
To get started, click here to Tweet:
"Help fight pediatric cancer at the #AflacKids Twitter Party w/ @SheSpeaksUp & @AflacDuck 11/29 at 9pm ET http://bit.ly/AflcRSVP"

Let's get Tweeting! Don't forget, the more you Tweet with #AflacKids, the more money goes directly to pediatric cancer research (including your Tweet from the button above!) If you blog about this Twitter Party, please email your post to info@shespeaks.com.
Be sure to RSVP for the party by commenting on this blog post with your Twitter handle to be entered to win the amazing door prize – a $250 Macy's Gift Card!
*Door prize winner must have RSVP-ed via comment and be participating in the discussion to win. Open to all United States residents. One prize per winner. No purchase necessary. All prize winners must complete a form with mailing details within 48 hours of the party. The form will be DMed if you win a prize.