Psst...Are you friends with us on Snapchat yet? Follow us now on @SheSpeaksUp!

By
SheSpeaksTeam
May 25, 2016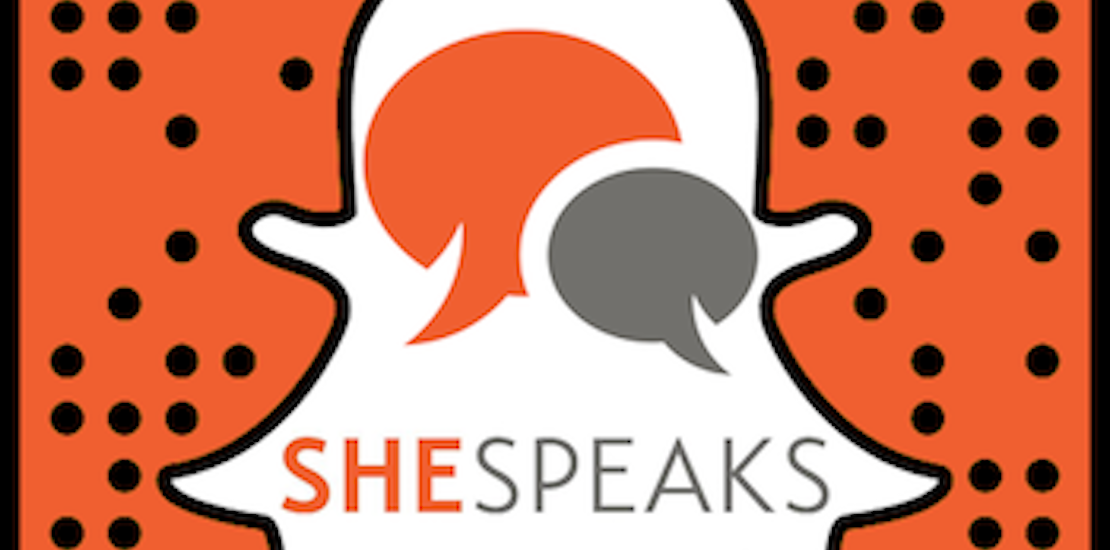 The SheSpeaks Team is now live on Snapchat! Follow us @SheSpeaksUp for exclusive giveaways, product reviews, access to live events and plenty of office shenanigans! We'll be snapping every day AND even on weekends, so be sure to follow along to get a sneak peek of what we're up to, plus you may even win some prizes! We're going to be holding giveaways EXCLUSIVELY open to our friends on Snapchat! How cool is that?
If you're a Snapchat newbie don't worry: Snapchat is a social media app that allows you to privately send messages to friends and lets you create an ongoing stream of short videos and photos to share. You have to be quick! The images and videos you share privately with your friends will disappear immediately after they are viewed. We really love the feature called "My Story" which is the live stream of all your snaps. With "My Story" you can post a snap (video or photo) that will last for 24 hours and will be broadcasted to all your followers. We've been having a load of fun with the filters and emojis available to customize your snaps even more.
Snap Tip: Want a laugh, try out the face warping filters. We were laughing for 30 mins straight when we discovered them!
So what are you waiting for? Join in the fun & add us! Here's how:
Open Snapchat and tap on the logo at the top (the cute little ghost)
Tap on Add Friends
Add friend by username (@SheSpeaksUp) or by snapcode (add by screenshotting our snapcode or taking a photo of our snapcode by tapping and pressing down on our snapcode graphic)
Enjoy all of our daily snaps & don't forget to snap us too (we love seeing what you guys are up to!)
Here's a sneak peek of what we're snapping!
Happy Snapping!