Program Provides Disabled Kids With Customized Toys For the Holidays

By
SheSpeaksTeam
Dec 21, 2016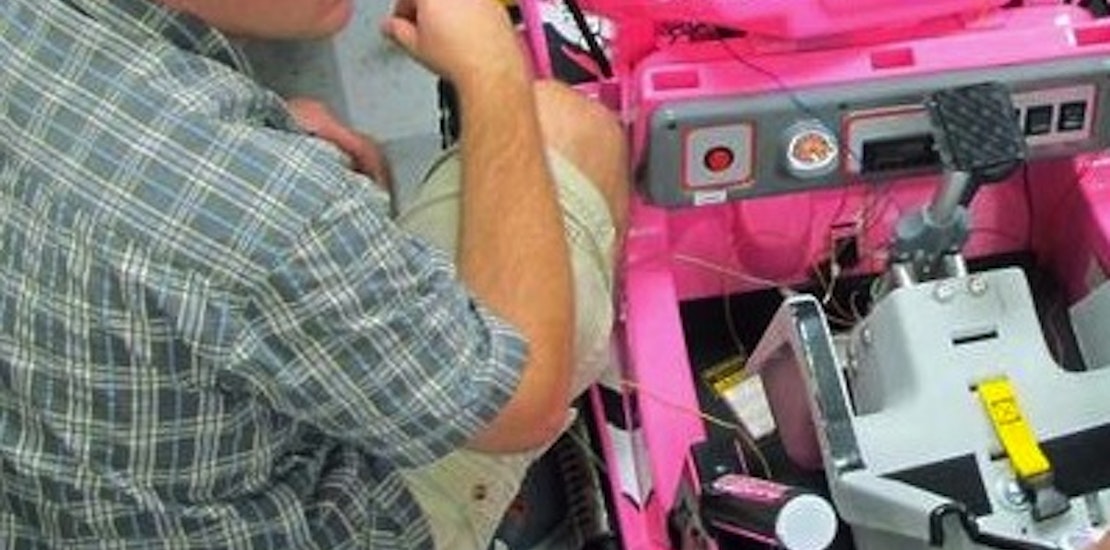 Parents of kids with disabilities know how difficult holiday shopping can be and finding a toy their special needs child can easily play with can be a challenge. Also, toys that are designed specifically for kids with disabilities often come with a hefty price tag. This is precisely why students at the University of North Florida began customizing toys for kids who have a hard time playing with most products on the market.
The Associated Press reports about the efforts some University of North Florida students have made to provide families with toys that work with their child's specific needs. Mom Dezaraye Wilgis has always had a very difficult time finding toys that her daughter, Scarlett Wilgis, can play with. The 4 year old Scarlett has cerebral palsy which makes it difficult for her to grasp most toys. Her mom explains, "Finding the toys at Walmart or Target, they're pretty much non-existent. Or if you get them through a medical supplier they're extremely expensive."
So what is a mom to do in this instance? This is where the innovative team at UNF steps in with their Adaptive Toy Project. Two professors from the university had the idea to teach their students how to take existing toys on the market and convert them into usable toys for kids who are disabled. With the utilization of grants, students have been able to provide families with customized toys that would normally cost upwards of $1000, free of charge.
Chris Martin, an electrical engineering student, explains how meeting Scarlett's mom inspired him to put an extra effort in creating the perfect toy for her daughter. Martin says when he first met Scarlett's mom, "she actually cried, and it just made me want to work harder. I just want to make it as perfect as possible for her."
What do you think of this university's program that provides customized toys for disabled children?
Do you think more programs like this should exist so parents can provide more affordable toys for their disabled children?