By
savvyjulie
May 12, 2011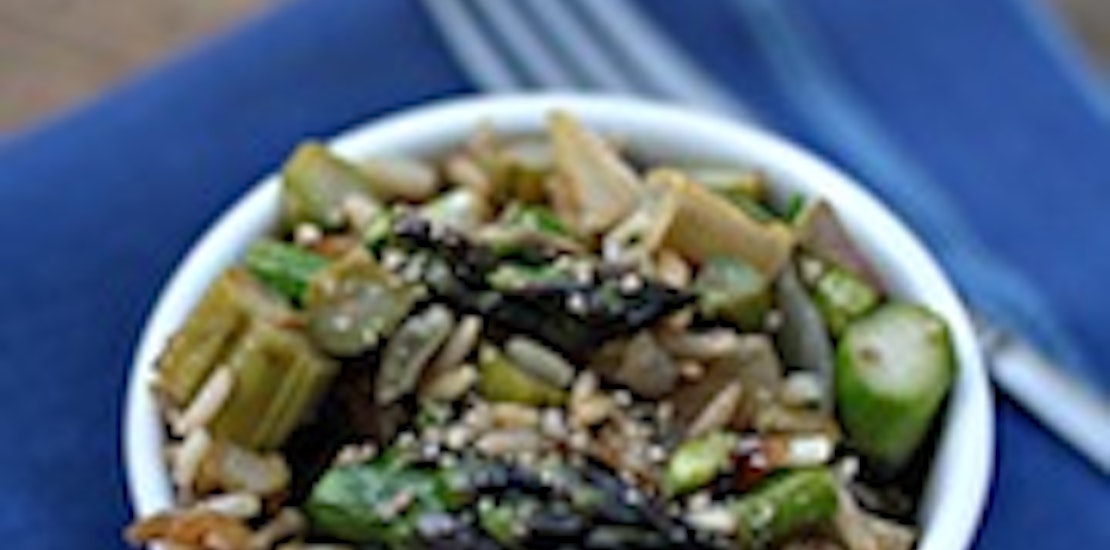 Rising temperatures this month herald in fresh spring produce. And it's about time -- I don't think I can take many more starchy potatoes and winter squash!

Now is the time to revel in savory asparagus, tart rhubarb, juicy strawberries, sweet peas, spicy arugula and crisp lettuce.

Not sure what to do with your bundles of fresh spring produce? Try some of these ideas!
Asparagus

Asparagus is terrific grilled. To keep the spears from falling through the grates, I like to lay down a piece of aluminum foil, and grill the asparagus on top of that. You don't get the deep brown grill marks, but you also doesn't get charred charcoal all over your veggies!

Roasting also brings out the sweet flavors of asparagus. Simply toss with olive oil, a little sea salt and some ground pepper, and spread on a baking sheet. Roast at 400F for 25 minutes.

Other asparagus recipes:


Rhubarb

Ah, rhubarb. The one piece of spring produce that I've been wary to try. But I'm determined to overcome my hesitance and experiment with rhubarb this spring. Here's a few recipes I have my eye on:


Strawberries

Fresh sweet, juicy strawberries. Does it get much better? If you've only ever had them from little plastic boxes off-season, go out to a U-pick farm or farmer's market and pick up a fresh pint. You'll never go back.


Sweet Peas

Sugar snap peas are terrific in stir fries and on top of salads. As for the shelled variety, try them in pasta and other grain-based dishes.


Arugula

Arugula adds some spice to salads, but is also perfect when served raw on top of a thin-crust pizza, as I discovered in Italy.

Arugula also makes a great pesto. Blend freshly-picked leaves with extra virgin olive oil, garlic, Parmesan cheese and pine nuts in a food processor, and serve over pasta, fish or chicken.

Some other uses for arugula:


Lettuce

Go beyond the typical salad and make some lettuce wraps. Choose the largest leaves of lettuce, and fill with your favorite grain or meat-based dishes.
What's your favorite spring produce? Do you grow it yourself?