Princess Leia Puts Body Shamers In Their Place And Sends Message About Aging In Hollywood

By
SheSpeaksTeam
Dec 31, 2015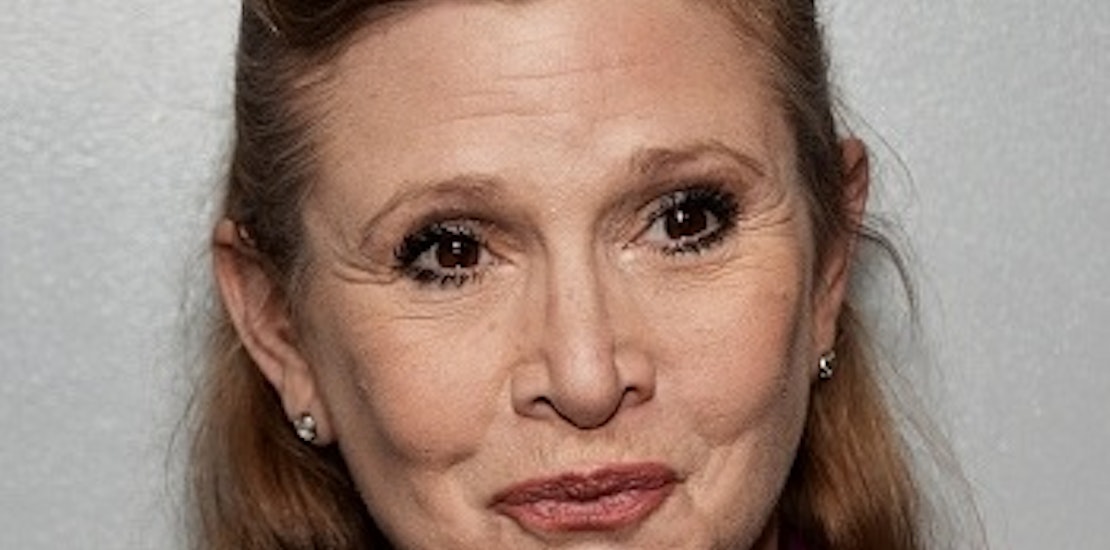 Princess Leia proves once again she is not one to be reckoned after receiving criticism for her appearance in The Force Awakens and responding with both humor and conviction. Carrie Fisher reprises her roll as the now "General Leia" in the most recent installment of Star Wars.
Since the film's debut, many Star Wars fans have taken to social media after viewing the movie to point out that Fisher has put on weight or "hasn't aged well". The Washington Post reports about Fisher's response to the negativity and her belief that there is a double standard when it comes to the way women age.
Fisher admits that she was not thrilled to read hateful tweets like one user who wrote, "Carrie Fisher is this angry, loud mouth, fat woman now." She responded to the hate with a number of tweets like this one: "Please stop debating about whether OR not I aged well.unfortunately it hurts all 3 of my feelings.My BODY hasnt aged as well as I have." She also added her signature sarcasm and humor when tweeting, "My body is my brain bag, it hauls me around to those places & in front of faces where theres something to say or see."
The actress has not been quiet about the demands placed on women, especially women in the spotlight. In order to reprise the roll of Leia in The Force Awakens she was told she had to lose weight. In an interview with Good Housekeeping she revealed that in order to play the role she was pressure to drop 35 pounds. Fisher said, "They don't want to hire all of me – only about three-quarters! Nothing changes, it's an appearance-driven thing. I'm in a business where the only thing that matters is weight and appearance. That is so messed up. They might as well say get younger, because that's how easy it is."
What do you think of the haters commenting on Carrie Fisher's appearance in The Force Awakens?
What do you think of Fisher's response to the criticism?