Princess Diana At 50 Photo: Done In Bad Taste?

By
drodriguez
Jun 29, 2011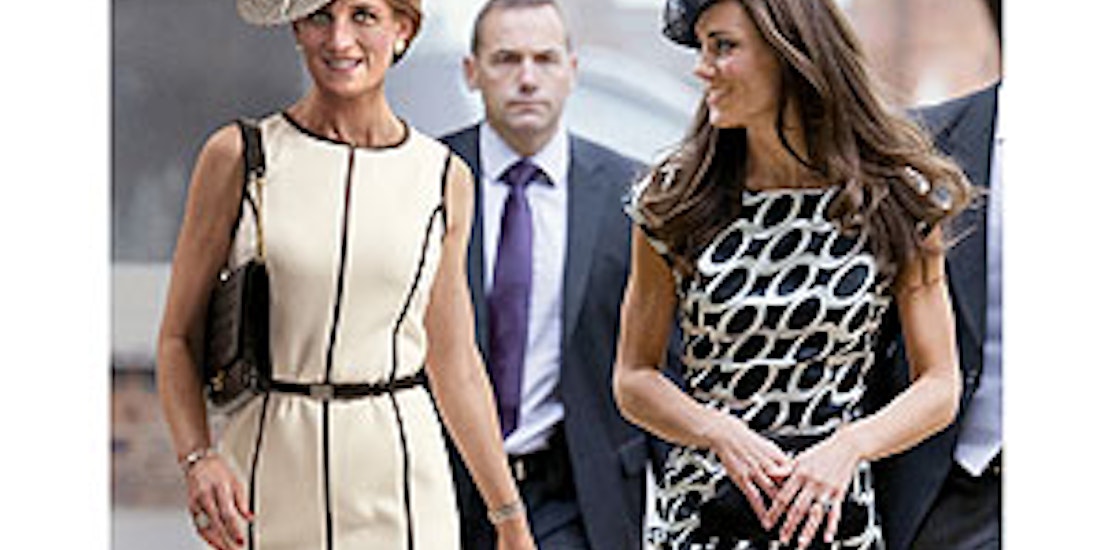 Princess Diana will always be remembered as a graceful young woman who captured the attention of all, but one magazine has given us all a glimpse of the Princess as we've never seen her before. We've all heard of magazines doctoring photos to make celebrities look younger, but in Princess Diana's case Newsweek has transformed her into a 50-year-old woman.
The magazine's cover depicts a doctored photograph of the late princess, showing how she might have looked today, out on the town with new daughter-in-law Kate Middleton.
A recent report from People discusses whether the story, which hits newsstands this Friday, is in good taste or not. Newsweek editor-in-chief, Tina Brown, writes the corresponding story which predicts what type of life Princess Diana would have now had she not passed 14 years ago. Brown thinks Diana would now be living in New York City, regularly using Botox to keep her youthful appearance, and would have a large Twitter following.
Author Monica Ali is also asking the "what-if" questions in her latest book, "Untold Story" which tells a story of Princess Diana surviving the car-crash and faking her own death.
Tell us what you think of the Newsweek's 50-year-old version of Princess Diana.
Is it tasteful or disrespectful?