By
drodriguez
Jun 29, 2012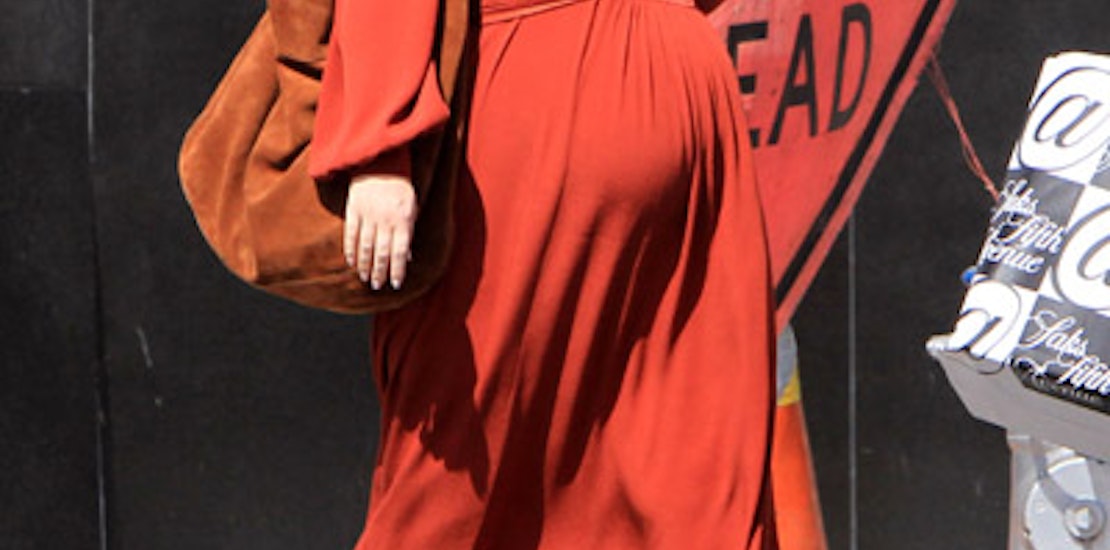 It seems like you can't crack open a magazine without seeing a photo of some celebrity running around town wearing 4 inch heels while they're about 9 months pregnant. Most of us ordinary folks have a hard time getting around in flats while pregnant, but somehow celebs make wearing sky high heels while pregnant look like a walk in the park.
Jessica Simpson famously vowed to continue donning the sky high heels throughout her pregnancy and as press photos would show she pretty much made good on that promise. Even joking to US Weekly once, "I'm probably going to deliver my baby in these [4-inch YSL heels]."
A lot of women want to hold on to their fashion sense while pregnant and feel just because you have to give up your skinny jeans for a little while doesn't mean your shoe choices have to change, does it?
But for others, pregnancy can make it unbearable to wear the heels we used to. Many will attest to how clumsy they feel during pregnancy making the possibility of tripping that much more real. And add the fact that we release the joint-loosening hormone relaxin throughout the 9 months, an injury from a trip and fall would be more likely during pregnancy.
Recent photos of pregnant Snooki (of Jersey Shore fame) strutting around and almost falling over in enormous platform heels have surfaced causing many to question the safety of wearing such impossible looking shoes while pregnant.
What type of footwear did you find most comforatbe while pregnant? Do you think wearing heels during pregnancy is safe?
Did you wear heels throughout your pregnancy? What type of reactions did you get from your shoe choice?