By
SheSpeaksTeam
Jan 04, 2023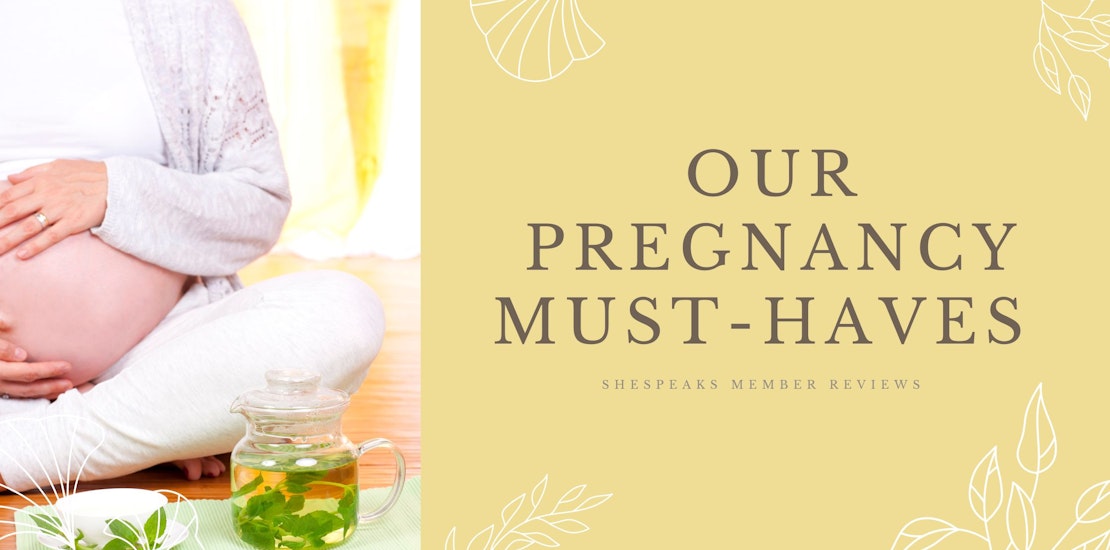 All of the stages of pregnancy can come with a lot of special surprises - but things like nausea, back pain and stretch marks are definitely not the fun ones. Luckily, SheSpeaks members have shared a few products that helped them along the way, up to 9 months and beyond.

Preggie Pop Drops

If you've ever suffered from "morning sickness" you know how frustrating it can make day to day life. These little hard candies are made with pregnancy safe botanicals and essential oils known to ease nausea. They add in a little sugar for taste and can be thrown in a purse or pocket for easy on the go use. SheSpeaks member scland was happy with how these drops helped her get through some difficult times during two pregnancies. She says, "I was very nauseated those first few months in both of my pregnancies, and I found these very helpful. I think there are many flavors to try from, but I found the most help from the sour flavors. I used the candies and they helped when I needed something to grab quickly or risk vomiting."



Palmers Stretch Mark Cream
If you're worried about the dreaded stretch marks that often come with being pregnant, finding the right stretch mark cream will definitely be on your shopping list. This Palmers cream is both affordable and super hydrating, with natural oils like shea butter and cocoa butter. SheSpeaks member krystlelv relied on this cream for three pregnancies and was very happy with the results. She says, "This has been my favorite lotion since forever! I've never gotten a single stretch mark in my 3 pregnancies. Love it! The scent is amazing and it leaves your skin looking perfect!"

Rainbow Light Nutrition Prenatal One Multivitamin

You should always discuss medicines and supplements with your physician before starting them and we recommend you to ask your doctor about these highly rated Rainbow Light Natural Prenatal vitamins. These have all the essential vitamins needed in pregnancy and are popular for being easy on the stomach. SheSpeaks member IndianSunset has been very happy with these supplements over the years. She says, "I took these while pregnant and nursing all four of my youngest children. I like only taking one a day. The price and ingredients are great. They never made me sick and I could actually tell if I had not taken my vitamin. I don't know why I ever stopped taking them. I am not nursing or going to have anymore children but I am going to go back to using these after trying many other women's one a day type multivitamins."



Contour Memory Foam Leg Pillow with Cover
A growing belly can wreak havoc on your hips and lower back, that's why it's very important to find the perfect pillow to make getting comfortable a little easier. Adding extra padding between the knees and thighs can take pressure off these areas when laying in bed. Since sleep is very important at any stage of your pregnancy, getting comfortable is paramount. This Contour Leg Pillow may be just the thing to ease some of that pain or pressure. SheSpeaks member swankysuey says, "Using a leg pillow between my thighs/knees at night really helps align my back and reduce pressure on my lower back/hips. I like this pillow, but I wouldn't rate it a 5 because it is on the softer side. I think anyone with lower back or hip pain would benefit from sleeping with a pillow like this."

What do you think of these preggo-friendly products?

Were there any products you considered to be "must-have" while pregnant? Share your reviews with us here!