Planning Your Perfect Wedding? Actress Kristen Bell Proves Why Money Doesn't Matter

By
SheSpeaksTeam
Jul 28, 2016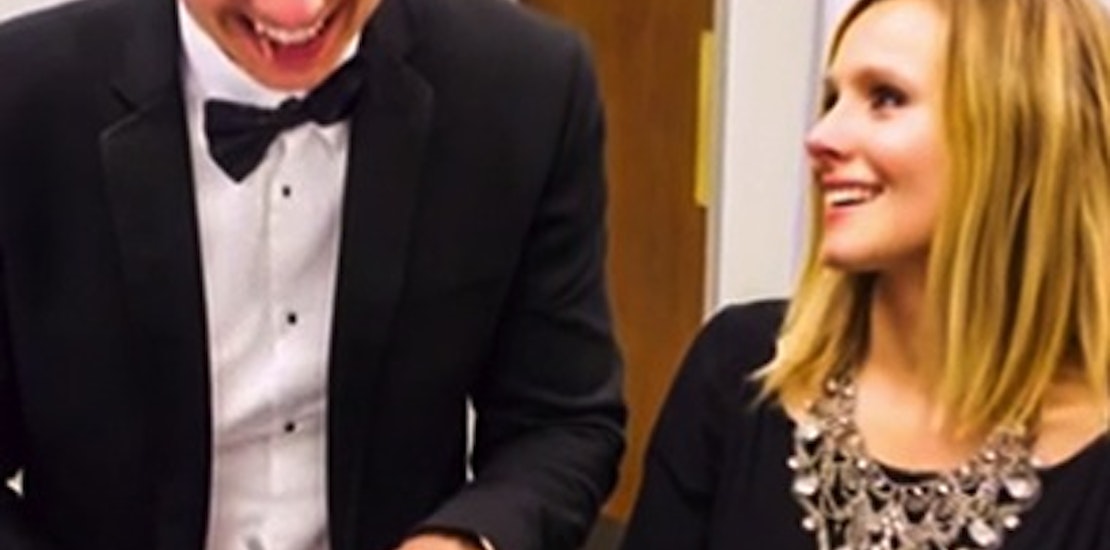 Who says you have to have an expensive wedding to show how much you love your partner? Actress Kristen Bell is bucking the lavish celebrity wedding trend and showing off her unique wedding photos for the first time ever. Bell and husband of three years Dax Shepard tied the knot in a non-celebrity style wedding and apparently wouldn't change a thing about what she calls "one of the best days of my life."
The Bad Moms actress recently sat down with CBS Sunday Morning and talked about her non-traditional nuptials and shared never before seen photos from the big day. Just after the wedding in 2013, Shepard revealed on Jimmy Kimmel Live that he and Bell managed to spend just $142 on their wedding, which included the cost of gas for the ride over to the courthouse.
Bell, who wore a smart black dress on her wedding day rather than a white gown, describes the experience saying, "We got married in a tiny room in the Beverly Hills courthouse, and it was still one of the best days of my life." The couple, who now have two kids together, have been very open about the amount of work that goes into a marriage. In a 2015 interview with Good Housekeeping the couple revealed that they have been in couple's therapy from the beginning of their relationship. Bell described their couple's counseling sessions saying, "You do better in the gym with a trainer; you don't figure out how to cook without reading a recipe. Therapy is not something to be embarrassed about."
And when it comes to parenthood, Bell is an open book about why she believes Shepard makes such an amazing dad. She says, "He knows the value of things. He was an addict for many, many years and he pulled himself out of it, and he's been sober for 11, 12 years now. ... And he knows how many times he's messed up and how many times he's been really closing to losing everything."
What do you think about Bell and Shepard's inexpensive wedding?
Do you prefer a traditional wedding or something more modest?