Pink Wants the World To Know She's Proud of Her Wrinkles

By
SheSpeaksTeam
Jan 28, 2020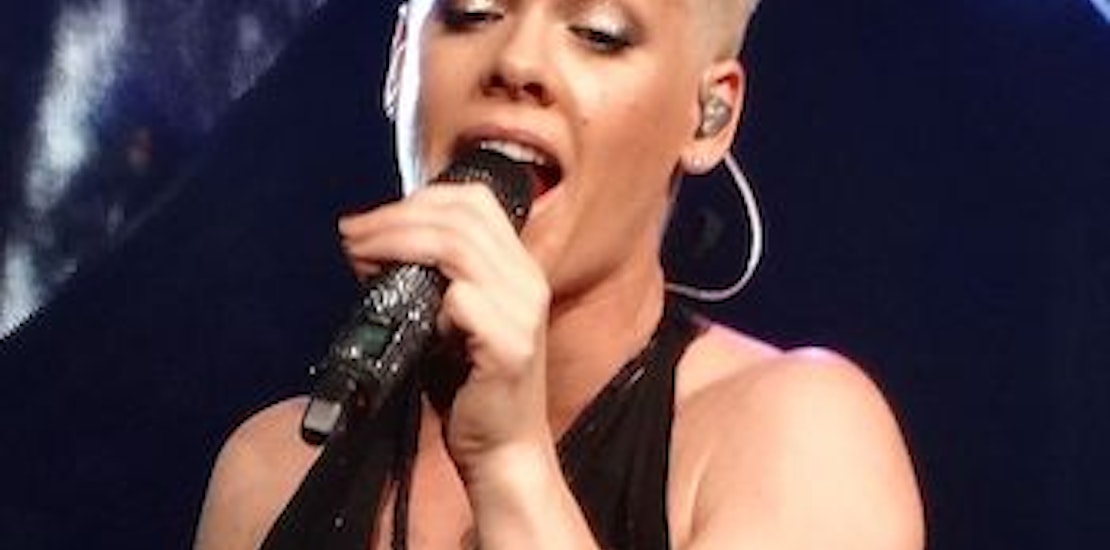 Having recently turned 40, it seems superstar Pink is having a social media moment to let everyone know she is okay with aging and has no plans to alter her appearance via plastic surgery in the coming years. Pink used her Twitter account to blast out a letter all about how she is dealing with the aging process by embracing it, wrinkles and all.
E! Online reports about Pink's social media share where she tweeted in a letter to herself, "I see lines.Especially when you smile.Your nose is getting bigger..You look(and feel) weird as you get used to this new reality.But your nose looks like your kids, and your face wrinkles where you laugh.And yeah you idiot..u smoked." The singer goes on to say that she has thought about procedures to alter her appearance before, but wants to be able to retain her natural looks and expressions. She says, "I want my children to know what I look like when I'm angry."
Pink has been called out in the past by online bullies for "looking old" when one commented that "she should be named purple". In perfect Pink fashion, the icon answered the bully directly saying, "You must be from la. Well, there are a few people left in the world that choose to age naturally. And I've earned every f--king minute of my 38 years. How you lookin though? Cause I never heard of ya til you put my name in your mouth. I shall call you little purple troll."
Pink's husband, motocross competitor Carey Hart, sounds like he is proud and very much on board with aging naturally with his wife. Hart tweeted, "Think it's time for people to step away from the syringe and plastic surgeon. Good work baby, let's get wrinkly together."
What do you think of Pink's message that she intends to avoid plastic surgery and other anti-aging procedures?
Do you relate to Pink's decision?