Phone Battery Running Low? Just Charge It In Your Skinny Jeans!

By
SheSpeaksTeam
Aug 14, 2015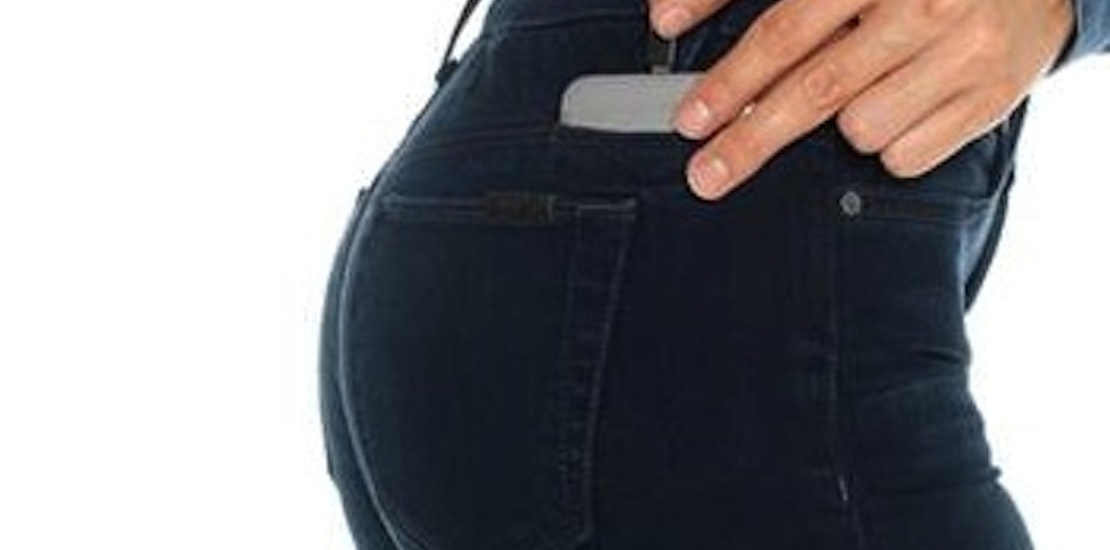 For those who want to take multi-functional fashion to the next level, there is now a pair of pants that can fully and discreetly charge your iPhone. That's right, as soon as you see that battery running low you can simply slip your phone in the back pocket to get a charge.
Today reports about the skinny jeans called Joe's Jeans that have a feature allowing the wearer to charge their Apple iPhone. The jeans contain a hidden pocket that hides a slim battery and power cord that the wearer can plug into while their phone rests comfortably in the back pocket.
Joe's Jeans is following suit with a lot of wearable smart accessories like Powerbags (backpacks that charge your phone) and other similar wallets and purses that fulfill the same function.
Carrying a hefty price tag of $189 and an added $49 for the customized charger, the jeans will cost consumers more than they might regularly spend on a pair of pants. But Chief retail analyst of the market research firm the NPD Group Marshal Cohen is willing to bet that the multi-functional pants will be worth it to a lot of us. Cohen says, "Clothing that does more than just look good is one way of getting consumers to invest in new apparel items. Being able to charge your phone via, say, a pair of jeans, is something all consumers will be able to relate to."
What do you think of the skinny jeans that can charge your phone?
Would you ever consider purchasing pants like these?