Perfect Wines for Your Dinner Party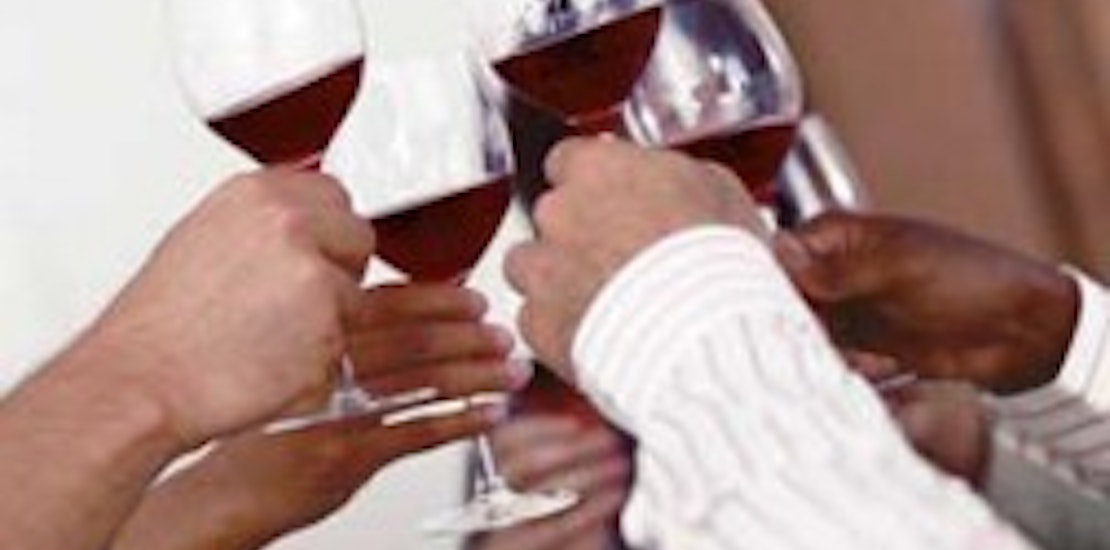 Dinner parties. They're fun to attend, but a pain to plan.
Try these four wine mantras to make planning your next dinner party a little easier:
- Start with sparkling.
- Serve an esoteric white with appetizers.
- Please the crowd with a dynamite red at entrees.
- End the evening with sweet wine.
Why something sparkling?
Sparkling wines awaken the palate, as the effervescence literally dances on the tongue. A bubbly with bright acidity and delightful coiffability is a perfect way to start an evening. It's elegant, tasty, and fun. It also avoids you having to ask "White or red?" in the middle of putting finishing touches on the first course.
Specific suggestions:
Recession proof: Affordable Prosecco
Most Elegant: Classic Champagne
Why an esoteric white?
Because to there is no way you can pick a white wine that everyone in the room will love. Some people worship tangy whites like Sauvignon Blancs. Others are Chardonnay lovers. Others beg "anything but chardonnay," scoffing at anything that begins with "Chard," yet reject Sauvignon Blanc, too.
You get the drift. By selecting an esoteric white, like Malvasia Bianco, Pinot Blanc, Gruner Veltliner, Riesling, Gewurtramminer, etc, you sidestep people's pre-conceived notions., By that fact alone, you'll be more likely to find a crowd pleasing wine.
(Not to mention that these varietals often offer floral and aromatic bouquets along with lush mouthfeels and racy acidity, making them delicious, especially with food.)
That said, if you want to play it safe, it's hard to go wrong with Sauvignon Blanc with a first course, be it salad, soup or other appetizer. Sauvignon Blanc from France, New Zealand or the US are all delicious ways to start a dinner party.
Be adventurous: try spicy sweet Spy Valley Gewurztraminer.
Stick with what works: Te Awa Sauvignon Blanc
Crowd-Pleasing Reds
The movie Sideways did a great disservice to pop-culture loving red wine drinkers who lapped up Miles' "Merlot is bad" message. Merlot happens to be the backbone of some of the world's finest right-bank Bordeaux, and a fabulous stand-alone grape varietal. With subtle tannins and delicious red fruit flavors, this easy drinking wine is almost always a crowd pleaser. Less expensive than many Cabernet counterparts, it's hard to go wrong with a Merlot as the pairing for the second course. Pasta, chicken, steak or pork ? Merlot's structure can stand up to sauces thick or thin. The only thing to avoid would be super light fish, where the Sauvignon from the first course could step in.
Against the grain: Perfecta Merlot
Flow with fish: Te Awa Sauvignon Blanc again
Dessert Wine
Sauternes, Port, Late Harvest Zinfandel, or Ice Wine ? the choices are endless for great ways to end an evening with dessert wine. But if you're looking for a great conversation piece as well as a delicious dessert, Canadian ice wine caps off the night nicely.
Ice wine maintains its mystique since most people haven't heard of it. Like the name suggests, ice wine is made from grapes that were frozen. It's the only reason that farmers pick grapes in December. In Germany, where the wine originates, the grapes literally freeze on the vine. In other parts of the world, producers usually artificially freeze them. But in chilly Canada, winemakers can follow the traditional German way, especially up in the area around Vancouver. Because freezing grapes drastically reduces how much juice can be extracted from them, even 375 ml. (half-bottles) of ice wine take several times more grapes to make. Thus, ice wine costs several times more than normal wine, usually upwards of $100/(half-)bottle.
Still, ice wine is one of the great dessert wines because it's both rare and versatile. While it complements light fruity desserts like a fresh fruit tart, it also brings out the richness of a chocolate torte. Bolder dessert wines like port lack this versatility.
Best of all, if you want to serve chocolate covered strawberries, you can still serve ice wine, which enhances the chocolate without overwhelming the fruit. It really is the jack of all trades of dessert wines.

Affordable and unique: Peninsula Ridge Ice Wine
Chanel-style classic splurge: Chateau d'Yquem
What do you like to serve when you entertain at home?