Pecan Apple Cake
submitted by lisabraybrimak3 {1 Recipe}
Prep Time:
20 Mins
Cook Time:
50 Mins
Total Prep + Cook Time:
1 Hr 10 Mins
Level:
Easy
Makes: 15 slices
Description: Yummy, Granny Smith Apples with some pecans put together in a cake. It takes very good and sometimes I chill it in the fridge and we eat it for breakfast or even as a snack.
Ingredients:
1 cup sugar
3/4 C oil
2 eggs
1 1/2 c flour
1 tsp soda
1 tsp salt
2 cups chopped apples
1 cup nuts
1/2 c raisins
1 tsp baking powder
1 sp vanilla

Instructions: Preheat oven to 350
Mix in large bowl: all of the ingredients saving the apples, and nuts for last.
Bake for 30min

While baking start on the icing: Boil 1/2 stick butter, 3/4 c brown sugar, 1/3 c milk, 1/2 c nuts, 1/2 c raisins. Once it starts to boil pour it over the cake, broil it just until it browns a little ( doesn't take very long ). Enjoy!!!
Other recipes in desserts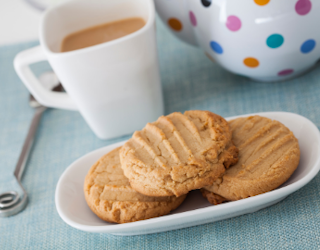 By
SporkFan
Oct 07, 2020
This fast and easy peanut butter cookie recipe will leave you salivating for more. YOu can make a batch in under 15 minutes, so they're perfect for midn…
Read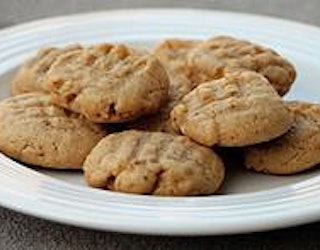 By
poetgirl78
May 15, 2012
A very simple, flourless cookie that my mom used to make for us kids all the time and for after school!
Read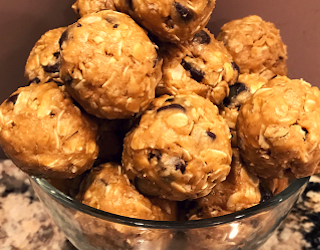 By
talesofatiredmom
Apr 20, 2018
These peanut butter snack bites are so easy and so delicious. I also love them as a healthy dessert option. Perfect grab and go snack for breakfast, snac…
Read