Peanut Butter For Babies? Why New Research Says It's Okay

By
SheSpeaksTeam
Mar 09, 2015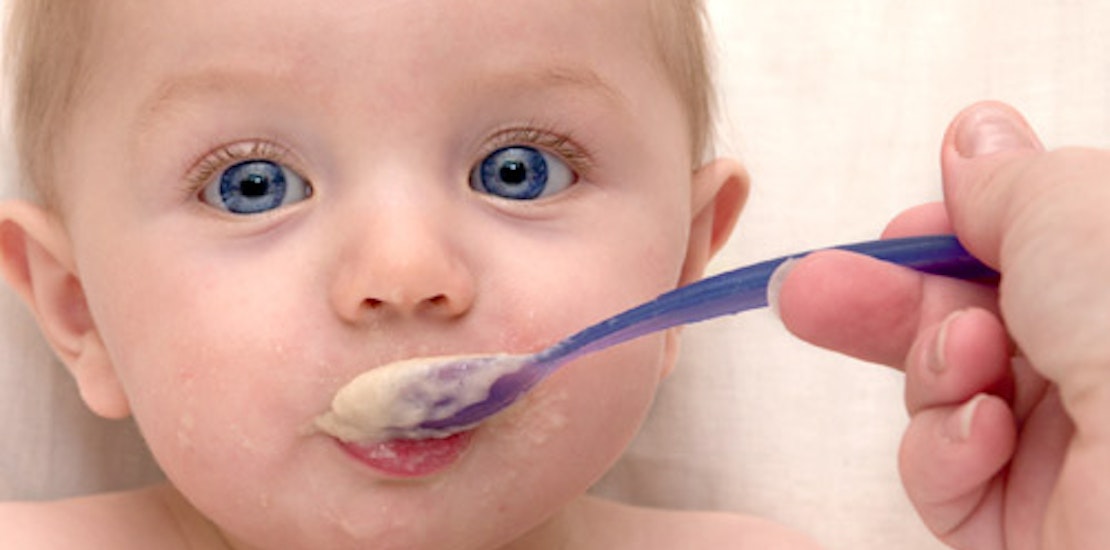 Most parents know the general rule that babies and peanut butter don't mix. For years , pediatricians have been warning us about the dangers of exposing our infants to peanut products during the first year for fear of allergies. But now some new research is throwing the warnings all out the window suggesting early exposure to foods containing peanuts can actually reduce the incidence of allergy in children.
Medical News Today reports about the study from the King's College London in the UK and supported by the National Institute of Allergy and Infectious Diseases (NIAID). The study compared Jewish children in the UK with Jewish children growing up in Israel of a similar ancestry. The reason for the comparison was because children growing up in Israel are often fed peanut products before the age of 11 months and have a much lower incidence of peanut related allergies.
During the study researchers assigned babies and parents into two groups. One group was to avoid food with peanuts until the age of 5 while the other group was told to feed their infant peanut products at least 3 times a week. What researchers found was that less than 1% of infants fed peanut products ended up developing an allergy to peanuts while more than 17% of the children who abstained from peanut foods until the age of 5 developed an allergy to the nut.
The study may have some important implications for places like the U.S., Western Europe and Australia where peanut allergies have been on the rise over the last several years. Authors of the study say, "The early introduction of peanuts significantly decreased the frequency of the development of peanut allergy among children at high risk for this allergy and modulated immune responses to peanuts."
But parents beware, if your infant already has allergy issues it may be best to hold the peanut products and of course never feed actual peanuts to an infant due to the choking hazard. The trial's leader Gideon Lack explains how the study did not include infants who showed early signs of peanut allergies. Lack warns, "Parents of infants and young children with eczema and/or egg allergy should consult with an Allergist, Pediatrician, or their General Practitioner prior to feeding them peanut products."
What do you think about the latest study suggesting early exposure to peanut products can ward off a peanut allergy in children?
Would you feel safe feeding peanut products to your baby?