Peanut Butter Apple Crescents
submitted by ChaosMommy {1 Recipe}
Prep Time:
30 Mins
Cook Time:
45 Mins
Total Prep + Cook Time:
1 Hr 15 Mins
Level:
Easy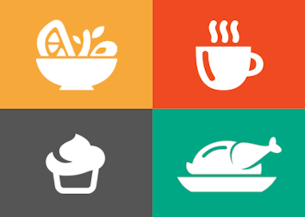 Makes: 8 Rolls
Description: Baked apples & peanut butter in a buttery crescent roll.
Ingredients:
8 crescent rolls
1 Apple
2 cups creamy peanut butter

Instructions: 1. Preheat the oven to 300* & lightly grease a cookie sheet
2. Core & slice the apple into 8 slices, place on the cookie sheet. Sprinkle with cinnamon if desired
3. Place in the oven and bake 10 min, flip onto opposite side and bake another 10 min.
4. Remove from oven & let cool, then set oven to 350*
5. Unroll the crescents into their individual pieces & spread with as much or as little peanut butter as tastes dictate.
6. Once apples are cool, place them with the thickest part of the apple slice at the top of the crescent (wider end). Roll them up as you would a regular crescent roll.
7. Bake 11-13 min or until golden brown.


Notes: The apples will have a slight crunch to them, bake 15-20 min each side if you want softer apples. I also kept the peel on but that's just personal preference. You can peel your apples if you prefer. Enjoy!
Other recipes in breads & muffins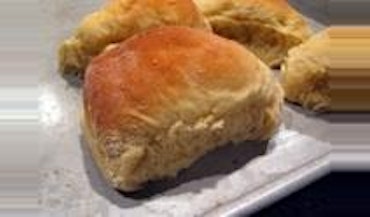 By
maple4trees
Apr 04, 2012
Sweet rolls with an empty center, just as the tomb was on that Easter morning!
Read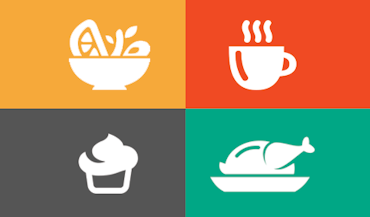 By
Gaurisut
Oct 10, 2017
It's a healthy version of regular brownies.
Read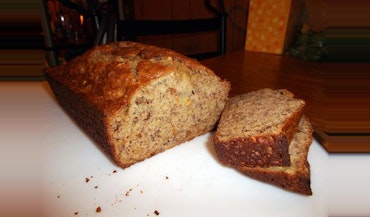 By
tiaragwin
May 01, 2013
Even if you have never made banana bread before, I have no doubt you can make this recipe. And if you have made other recipes, you might just find this o…
Read