Parents Are Sent Invoice After Their Five Year Old Son is a "No Show" At Friend's Birthday Party

By
SheSpeaksTeam
Jan 20, 2015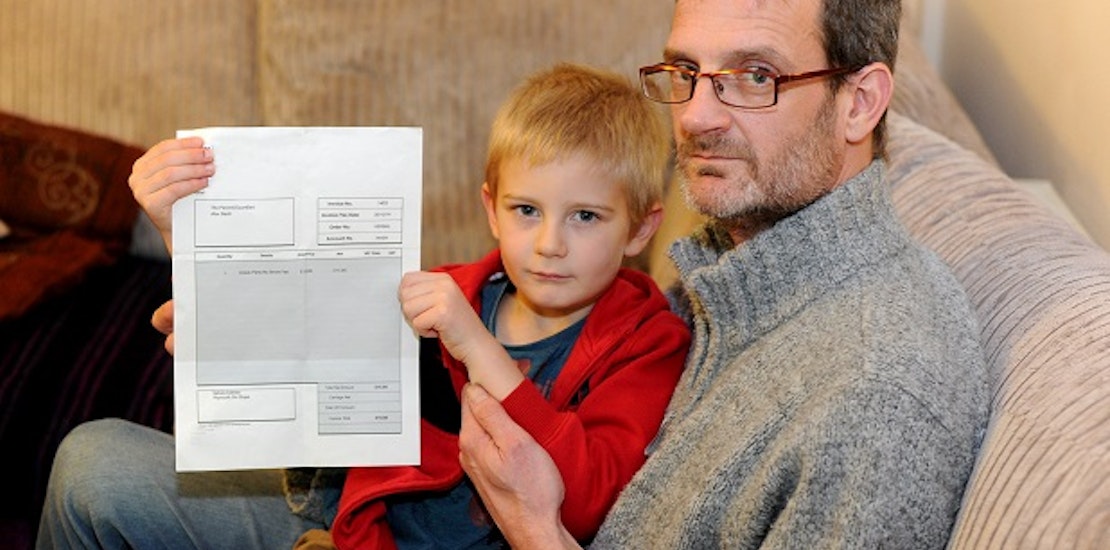 Every party planning mom knows how frustrating it can be when a confirmed guest doesn't show up for your kid's big event. Parents often spend lots of time and money to make sure their child's birthday party is perfect and when a guest fails to show up it can add to the stress of the day.
But aside from complaining about the no-show to friends there's not a whole lot you can do about it, right? Not according to one British mom who has served parents of five year old Alex Nash with an invoice totaling about $25 for the boy not showing up to her son's birthday party.
The New York Daily News reports about how the Nash parents were shocked to find the invoice in Alex's backpack tucked inside of a brown envelope. Alex's dad Derek Nash explains that his son had been invited to the boy's birthday party at a ski center just before the children were let out for Christmas vacation. They initially said Alex could attend the party and later upon realizing there was a scheduling conflict were unable to alert the birthday boy's mom since they didn't have her phone number.
Weeks later on January 15th, Alex's parents were shocked to find the invoice that read "Child's Party No Show Fee". Dumbfounded, Derek Nash confronted the birthday's boy's mother to tell her he refused to pay the balance and how rude he felt it was to send the invoice. He is quoted in the Plymouth Herald saying, "I told her she should have spoken to me first and not put the invoice in my son's school bag. I would have sympathized with her about the cost of Alex not showing up, but I just can't believe the way she has gone around it."
Since confronting the party planner about not paying the invoice, Alex's parents say they are now being threatened with a lawsuit over the $25 no show fee. And it's not just the parents who are involved in the conflict, the children no longer play together at school either.
Do you think this party planner has gone too far by sending parents an invoice for their son not showing up to a birthday party? Should the parents pay?
How do you handle it when expected guests don't show up?