Palin Accepts Letterman's Latest Apology

By
drodriguez
Jun 22, 2009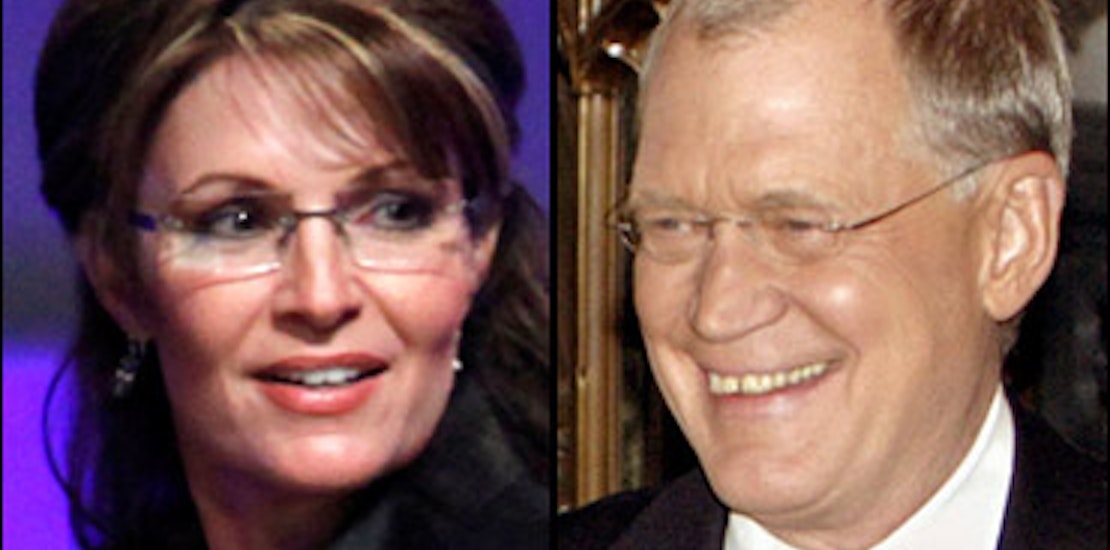 After a couple of attempts at apologizing for a joke he made in bad taste, David Letterman has been forgiven. The New York Associated Press recently reported that Gov. Sarah Palin has publicly accepted Letterman's apology for making a sexual joke targeted at her daughter. Though Letterman may be out of the headlines for the moment, his sexist remarks have drawn criticism from more than just an upset parent.
The National Organization for Women (NOW) has been instrumental in drawing attention to the dangers Letterman's remarks pose to women. Letterman joked on his show that Gov. Palin's daughter "was knocked up by Alex Rodriguez" during a recent trip to a New York baseball game and that Gov. Palin had a hard time "keeping Elliot Spitzer away from her daughter." NOW discusses on their website how Letterman contributes to exploitation of women by saying, "The sexualization of girls and women in the media is reaching new lows these days ? it is exploitive and has a negative effect on how all women and girls are perceived and how they view themselves."
David Letterman first responded to criticism by apologizing for the jokes, but adding that he never meant the remarks to be targeted at Palin's younger daughter, Willow (who is only 14), but rather at her 18-year-old daughter, Bristol. The media soon shot back that this was not really an apology and that Letterman only clarified who he targeted the offensive remarks at.
David Letterman's second, more serious, apology appeared to be brought on by protestors who called to have him fired. The protestors, who formed outside the Letterman studio, were so well organized that they even have a website called www.FireDavidLetterman.com. The website is still actively reporting on the recent media attention Letterman's jokes have received.
Gov. Palin accepted Letterman's second apology before adding, "on behalf of all young women, like my daughters, who hope men who ?joke' about public displays of sexual exploitation of girls will soon evolve."
What do you think of the jokes David Letterman made about Gov. Palin's daughter?
Do you think Letterman's jokes warranted all of the negative press they received?