Pacifiers: How Old Is Too Old? Members Speak Up.

By
drodriguez
Jun 21, 2011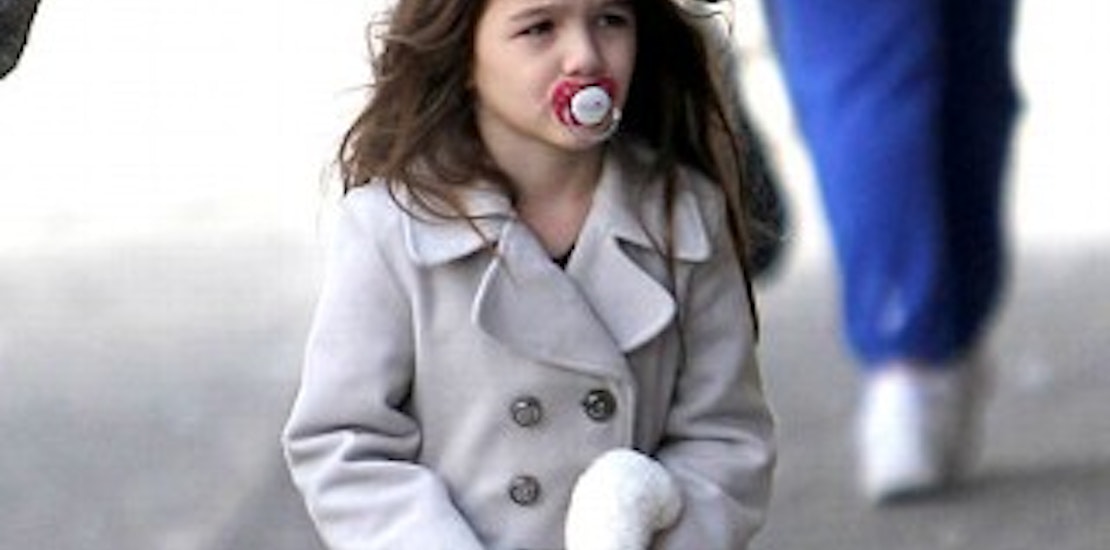 It's known by many names: the pacifier, binky, soother, dummie, and so on. Some parents know it as something that can make a crying, fussy baby drift off to sleep in an instant…like magic.
But when is it time for baby and binky to part ways? Though there is no real correct answer, a recent SheSpeaks poll finds that more than 65 percent of our members feel that a child should be encouraged to give up the pacifier before the age of 2. About 20 percent of us feel that kids can hang on to that binky a little longer, giving it up between the ages of 2 and 3. Interestingly, close to 8 percent of our members feel that babies should never even be offered the pacifier in the first place.
Just talking to parents about the little piece of rubber (or silicon) can turn a quiet conversation into a heated debate. The press recently ignited the debate after photos were published of Suri Cruise, daughter to Tom Cruise and Katie Holmes, who is almost 5-years-old and still toting the binky in her mouth. Austin, Texas pediatrician Ari Brown has this warning about pacifier use, "I think parents allow the binky to remain in their child's life long after infancy because life just seems easier with it around. It only gets harder to take away as your child gets older."
How old do you think children should be encouraged to give up the pacifier?
Tell us your experience with getting your child to give up the pacifier!