Our Weekly Obsession on #SheSpeaksTV + #HaloTopReview Giveaway

by
SheSpeaksTeam
is this the date @ED : BlogVO [categoryId=70164, blogId=144839, blogTitle=Our Weekly Obsession on #SheSpeaksTV + #HaloTopReview Giveaway, publishingDate=September 07, 2016 12:00 AM, maxResponses=null, noOfComments=null, fileId=28340, blogClosingDate=null, blogCommentClosed=null, blogCategoryId=70164, queryId=0, blogCategoryIdIndex=0, sharedCategoriesList=null, blogStatusId=34, commentsClosedFlag=false, categoryIdForLog=0, blogModuleCategoryId=0, blogFileVo=null, latestCommentsList=null, verticalCatSeoURL=null, currentDate=05/27/2023, blogLink=null, authorName=SheSpeaksTeam, authorLognId=SheSpeaksTeam, authorAcctId=67580, vosTypeid=3, searchTestId=0, searchStatusId=0, searchAuthorType=0, authorBlogNumber=0, surveyData1=null, surveyData1Desc=null, surveyData2=null, surveyData2Desc=null, pullQuoteMemberId=null, filePath=null, fileName=null, vosType=0, subhead=null, offerSubhead=null, description=null, creationTime=null, authorFname=SheSpeaks, verticalCategoryId=null, sectionId=0, imageFileVO=FilesVO [fileId=28340, filePath=null, fileName=null, fileLength=0, fileWidth=0, createdBy=0, createByUser=null, creationTime=null, lastModifiedBy=0, lastModifiedByUser=null, lastModifiedTime=null, mimeType=null, fileRef=null, fileSize=0, extension=null, title=null, body=null, completeFilePath=/pages/img/redesign/blogs/halotop350x350_09062016162435.jpg, height=350, width=350, maxHeight=480, maxWidth=360, displayWidth=350, displayHeight=350, fileStatusId=0, searchKeyword=null, searchFlag=false, queryId=0, isExists=true], seoURL=Our-Weekly-Obsession-on-SheSpeaksTV-HaloTopReview-Giveaway, seoTitle=null, pullQuotesList=null, pullQuote=null, pullQuoteId=0, searchFlag=false, authorByLine=null, authorDesc=null, authorLink=null, authorFileVO=FilesVO [fileId=42371, filePath=null, fileName=null, fileLength=0, fileWidth=0, createdBy=0, createByUser=null, creationTime=null, lastModifiedBy=0, lastModifiedByUser=null, lastModifiedTime=null, mimeType=null, fileRef=null, fileSize=0, extension=null, title=null, body=null, completeFilePath=/pages/img/membersnaps/SheSpeaks_Logo_Symbol_Only_10182021080530.jpg, height=1777, width=1777, maxHeight=50, maxWidth=50, displayWidth=50, displayHeight=50, fileStatusId=0, searchKeyword=null, searchFlag=false, queryId=0, isExists=true], authorFileId=42371, authorType=0, storyImgFileVO=null, storyImgFileId=0, videoHtml=, authorImageFileId=0, authorImageFileVO=null, previousCategoryId=null, previousBlogStatusId=0, fromBlogDetails=0, blogCategoryName=Food, blogCategoryUrl=null, blogCategoryDesc=null, defaultImage=false, tags=null, optionIds=null, tagOptionId=null, tagId=null, tag=null, tagID=0, tagDetails=null, tagIds=null, testId=0, extBlogURL=null, extBlogStatus=0, bloggerSince=null, extBlogLimit=0, authorTestsList=[], blogURL=, blogName=, bloggerProfileId=0, sliderBlog=false, eventonHome=false, vosonHome=false, partyAndGiveawayDate=09/21/2016, imageCredit=null, pullQuoteMemId=null, offerSubHead=null, subHead=null, displayOrder=0,includeInGoogleSearch=false]
Sep 07, 2016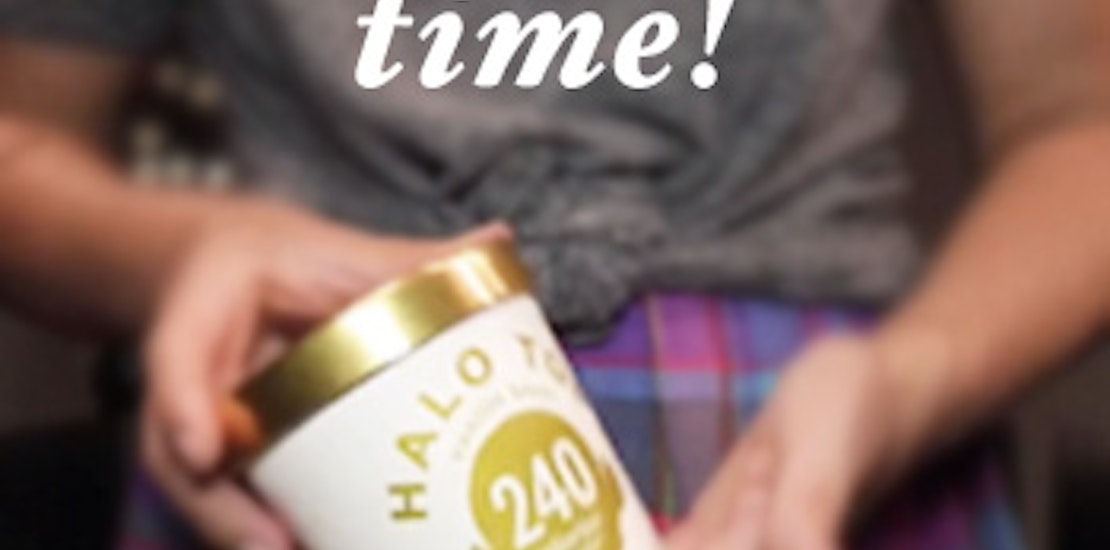 Give into your sweet tooth and dive into a bowl of Halo Top Ice Cream! This low-calorie, low-sugar treat can fix any ice cream cravings. Halo Top has 7 delicious and protein packed flavors with tons of all-natural ingredients. This rich, creamy treat is one you don't want to miss.
Enter to win a $50 Gift Card to Whole Foods to get your own Halo Top!
Simply watch the video and then comment on the video on YouTube to let us know what your favorite low calorie snack is.
Step One:
Step Two:
Let us know in the comments section on YouTube here: What is your favorite low calorie snack?
(Only comments on the YouTube video will count as entries, not comments on this post)
OR
Share the video with your friends on Twitter!
Click here to Tweet: "Snack alert! @HaloTopCreamery has as low as 240 cals per pint! Check out our #HaloTopReview on #SheSpeaksTV bit.ly/2ck2uHE"
About SheSpeaksTV: Our videos are created by women, for women. At SheSpeaksTV, we're handing you the microphone to talk about issues that are important to you and to provide you with lifestyle tips on everything from beauty to parenting. Stay for awhile & join the conversation!
One lucky YouTube Commenter (or Tweeter) will be chosen at random to recieve a $50 Whole Foods gift card. Giveaway is open to U.S. residents 18 years or older. Enter through 9/21, winner will be chosen randomly by 9/23 and notified through email.