Oscars Host Seth MacFarlane Admits "I'm the Wrong Guy For the Job"

By
SheSpeaksTeam
Feb 21, 2013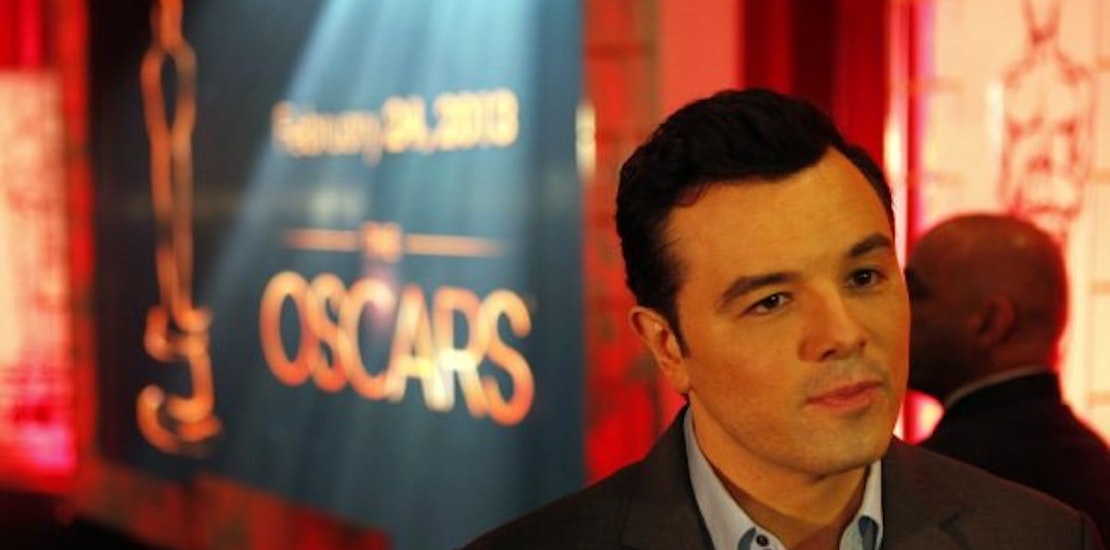 As we all gear up for the Oscars this Sunday planning parties, snack reserves, and making that last friendly wager on who will win, the first time host Seth MacFarlane is warning viewers that he may not be the perfect choice for the job. A celebrity audience still bruised from host Ricky Gervais' 2010 and 2012 Golden Globes may not be ready for another uninvited roasting. Gervais recently spoke of the fun he had hosting telling the New York Daily News, "To be the most feared man in Hollywood for three hours is so much fun."
The Los Angeles Times reports about MacFarlane's sentiments expressed on CNN jokingly saying, "It's a really bad match. I'm the wrong guy to do this." It's hard to believe Oscar officials aren't already well aware that MacFarlane's brand of comedy is raunchier than veteran host Billy Crystal or Steve Martin. After all, MacFarlane is the creator of the edgy shows "Family Guy" and "American Dad".
If Oscar officials weren't aware of MacFarlane's "different" brand of humor, they got a pretty hefty dose of it last month when he publicly announced the nominees while managing to include one Hitler joke and an insinuation that directors and screenwriters are lazy.
Do you think Seth MacFarlane is a good choice to host the Oscars this Sunday?
Who is your favorite past host and why?