Orecchiette with Sausage & Broccoli Rabe
submitted by lelu088 {2 Recipes}
Prep Time:
10 Mins
Cook Time:
25 Mins
Total Prep + Cook Time:
35 Mins
Level:
Easy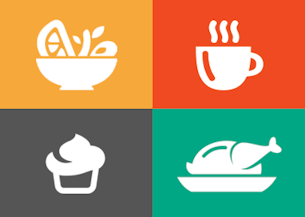 Photo Source: Myself
Makes: 4 servings
Description: Little ear shaped pasta sautéed with Italian Sausage, Broccoli Rabe & Garlic... Quick, easy & A-Mazing!!!
Ingredients:
1 lb box Orecchiette
1 lb. Ground Italian Sausage
2 bushels Broccoli Rabe
2-3 cloves Garlic
1/2 cup Parmesan Cheese
Pinch Crushed Red Pepper Flakes
1 Cup Pasta Water

Instructions: Heat up a little olive oil is a large skillet or pan. Brown up the ground sausage meat. Add minced garlic & red pepper flakes if you're using them.

While sautéing the Sausage, boil a big pot of water. Chop or tear the broccoli rabe but eliminate the stems. You can save them for another dish, add them to a salad if you want or just ditch them. Once the water is boiling, add a good amount of salt & add a bunch of the broccoli rabe. You're just trying to blanch it or slightly cook it. Use a slotted spoon to scoop the rabe out after about 2-3 mins. **DO NOT DRAIN THE WHOLE POT OF WATER!!** Try to squeeze the excess water from the rabe then add it all to the pan with the sausage.

After all the broccoli rabe has been blanched, bring the water back up to a boil & add your pasta. Cook to Al Dente or desired texture.

**BEFORE YOU DRAIN THE PASTA, RESERVE A CUP OF THE WATER**
It will have the broccoli rabe flavor & some starch from the pasta which will help make the "sauce" for the pasta.

Once pasta is cooked, drain & add to the sausage & broccoli rabe. Add some Parmesan &/or Romano cheese & add some of the reserved cooking liquid. It will come together & create a sort of sauce or yummy coating for the dish.

Taste & add more cheese or salt to taste & ENJOY!!!
via Myself
Other recipes in main dishes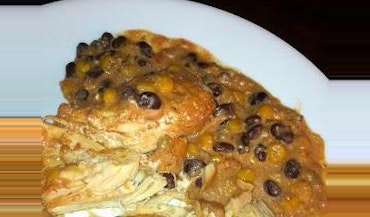 By
melmck2
Nov 17, 2014
An easy go-to crockpot meal that the whole family will love.
Read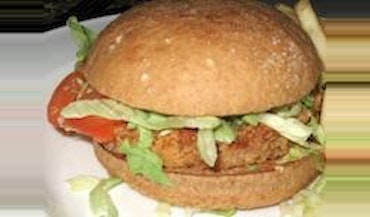 By
givitup
May 28, 2012
I'm a vegetarian and while I don't MIND going to a BBQ and eating sides, it sure is fun to have a "burger". This is by far the best recipe I've come up w…
Read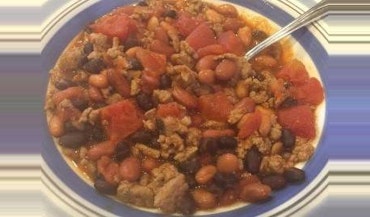 By
Suehna
Apr 16, 2018
A quick, healthy, one-pot chili that's also delicious!
Read