Order Wine Like a Pro With a New App

By
SheSpeaksTeam
Aug 04, 2014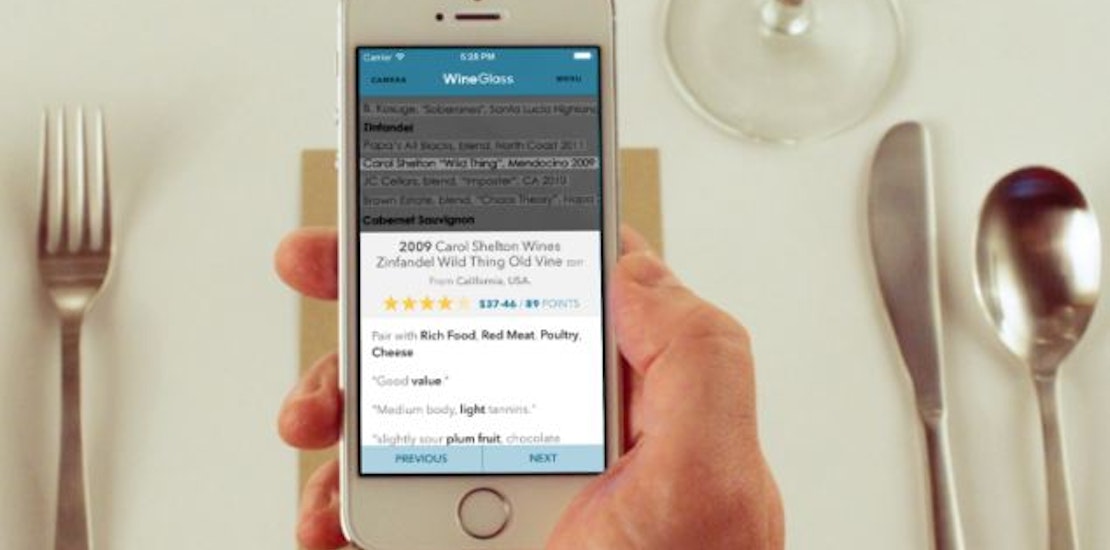 If you've ever blindly pointed to a selection on the wine menu hoping it will be something you like then you've got a lot more in common with your fellow diners than you know. Extensive wine lists at restaurants can be confusing, but now there's a new wine app that can help you get more bang for your buck when choosing the perfect glass or bottle to pair with dinner.
CBS News reports about the WineGlass app available for iPhone that will scan your menu and help you find your perfect glass without all the lingo meant for the experts. The user can take a photo of their wine menu and then the app will display all kinds of information to help you make your selection.
Things like what a restaurant should charge for the wines, star ratings, point scores, what it will taste like (in layman's terms) and what food you might pair it with are all listed for you. At $5, WineGlass costs a little more than your average app but seeing that it is now one of the top food and drink apps it seems well worth it to many non-expert wine drinkers.
Developer of the app Roddy Lindsay admits he would often feel overwhelmed when handed the wine menu at restaurants. He explains, "For most of us, we sit down and we don't really know what we're doing, When I look at a wine list, my eyes would glaze over." So it was only natural that Lindsay would develop WineGlass and see its potential for success. He says, "So what this allows is for normal people who haven't spent years studying wine to be able to buy that glass of wine that you know is gonna be a great wine for your own taste and budget."

What do you think of the WineGlass app?
Does this sound like a useful tool you would use when looking for the perfect bottle or glass to order at a restaurant?