One School Says No To Meat On the Menu

By
SheSpeaksTeam
May 13, 2013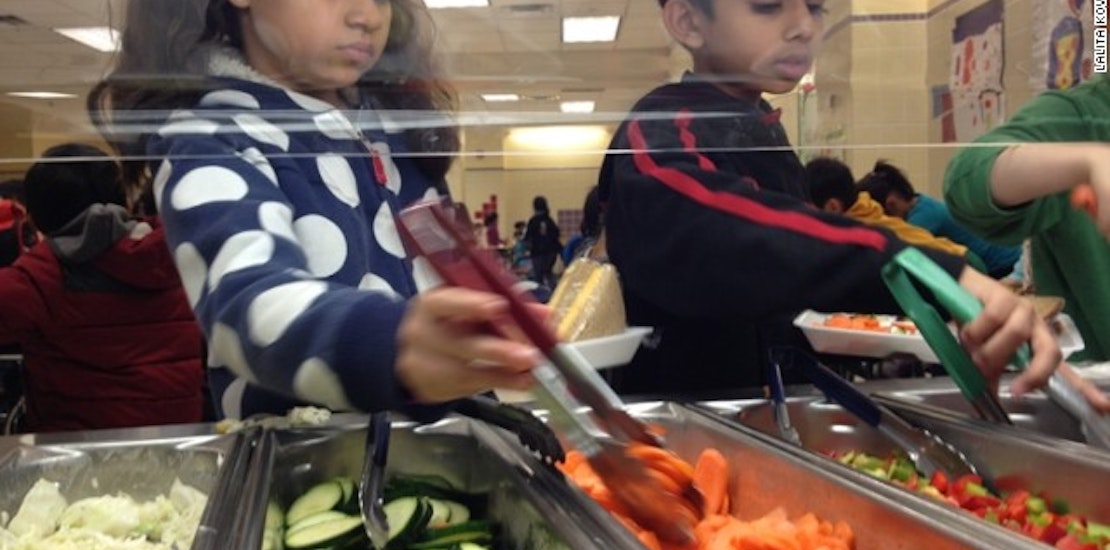 As many schools are modifying their lunch menus in an effort to offer healthier fare to students, one school has taken what some may call drastic measures to get kids to eat their veggies. An elementary school in Queens, New York has revamped their menu and is reportedly the first public school to have gone completely vegetarian in the name of healthier eating.
CNN reports about the Queens school, Active Learning Elementary, where instead of chicken fingers and meat balls you would be more likely to find tofu and noodles on the menu. Healthier food options is nothing new at this school as they have been working on improving their menu over the last several years.
Recently they made the decision to go from a successful 3-day a week vegetarian menu to the full 5 days a week meatless school lunch. With 85% of their students coming from Asian backgrounds school officials felt that the new menu may not be too big of a leap for kids who are used to eating rice as a staple food.
After working to make sure the lunches meet the USDA standards the school has begun offering menu items like roasted chickpeas, vegetarian chili and brown rice, tofu with barbeque sauce, and falafel. The school serves children from grade pre-k to third grade and though they are allowed to bring whatever they want from home many of them are very happy with what the cafeteria offers. Student Nick Lin says, "When you're healthy, you can do better on tests and you can fight more diseases."
What do you think of this school's decision to only offer a vegetarian menu?\
Do you think this is something more schools should consider doing in an effort to serve healthier foods?