One 8 Year Old Says Hot Lunches For All!

By
SheSpeaksTeam
Mar 28, 2014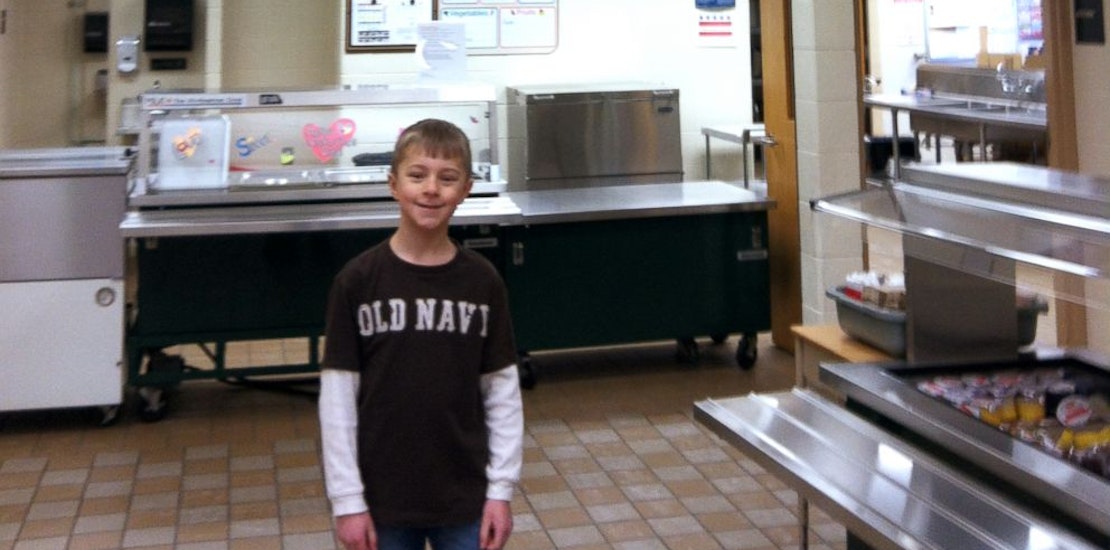 One 8 year old's trip down his school's lunch line led him to more than just macaroni and cheese. After the Michigan third grader Cayden Taipalus witnessed one of his peers get his hot lunch taken away due to lack of funds in his account he felt like he had to do something about it. Though the student with low funds was offered a cheese sandwich in its place, the experience left both Cayden and his peer feeling upset.
ABC News reports about Cayden's efforts to ensure his classmates have access to a hot lunch every day. After coming home and relaying his story to mom, Amber Peters, she agreed to help him raise money for school lunches. At first they started small by recycling cans and bottles to for extra money but when friends and family saw what they were doing via Facebook donations began pouring in. Peters explains, "We went form just paying off his elementary school to paying off the entire Livingston County."
The effort has taken off so far that people in Hong Kong have even made donations to their fundraising page. The campaign called "Pay it Forward: No Kid Goes Hungry" has raised more than $27,000 and is getting closer to their $30,000 goal of paying for hot lunches for everyone in their county. When the fundraiser began Cayden would drop off donations to schools before heading to class. His first donation was $64 and paid for almost 150 lunches. Peters notes of her son's efforts, "Doing something little can turn into something big and go a long way. Paying it forward is a big deal."
What do you think of Cayden's efforts to provide hot lunch for all students?