One 3-Year-Old's $1500 Halloween For the Record Books

By
SheSpeaksTeam
Oct 31, 2016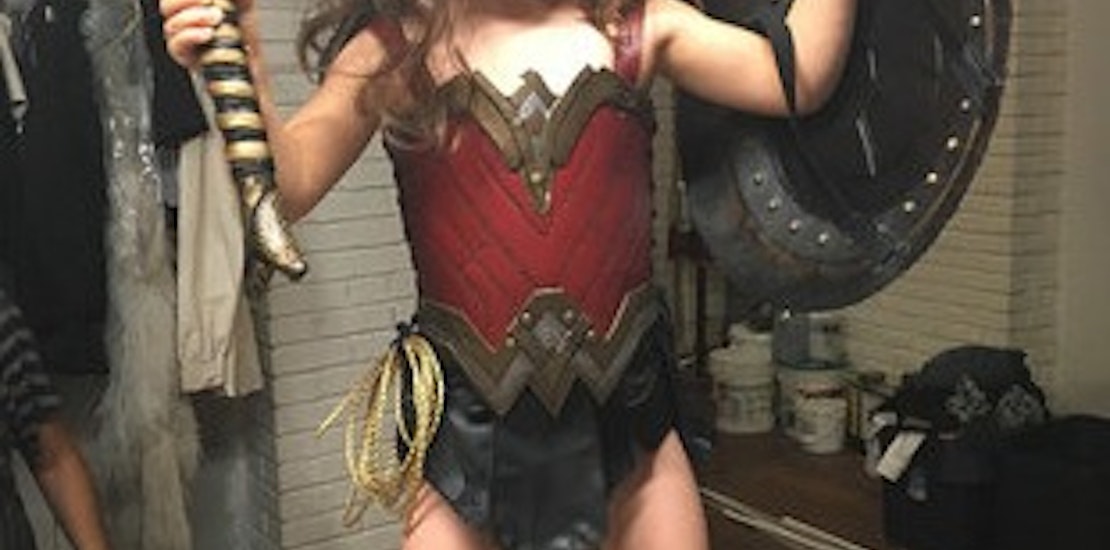 One Utah dad spared no expense to make his daughter's superhero Halloween costume dreams come true. When 3 year old Nellee Rossi began showing an interest in Wonder Woman, her photographer dad Josh Rossi went to work on creating an unforgettable costume and photoshoot that cost somewhere around $1500.
People reports about the one-of-a-kind costume and the girl-power message that her dad hopes to spread. In order to create an authentic costume, Josh worked with McGrew's Studio costume designers who work on the set of the new Wonder Woman movie that has not yet been released.
Josh explains why he decided to go very big with his daughter's Halloween costume this year. He says, "Because Nellee loves aggressive characters and is obsessed with Wonder Woman, I decided to go all out with it.I started working on her costume on September 1, thinking, 'This is going to be a once-in-a-lifetime outfit — something that she'll never forget."
And to make the memories really last dad Josh set up a photoshoot for the record books, complete with special effects photoshopping and top of the line props that with the cost of the costume ran a cool $1500. He explains, "'Fifteen hundred dollars! Why did you do it?' I hear that a lot. But it was worth it to get my message across that women are powerful." Further explaining his message he adds, "I wanted to showcase my daughter as a powerful character, instead of with a photoshoot where it's about her looks or how cute she is. I want her to grow up knowing that there is more to life than beauty."
Josh designed Nellee's costume so that she will be able to adjust it and fit into it for at least another two year. And she currently wakes her parents up every morning to put the costume on, her dad adding that she has refused to put on "street clothes" for weeks.
What do you think of this dad's idea for his daughter's Halloween costume?
Do you think it was money well spent with a good message attached or too over the top?