On the Road Again: Sites to Help You Plan a Family Vacation

By
SheSpeaksTeam
Apr 03, 2012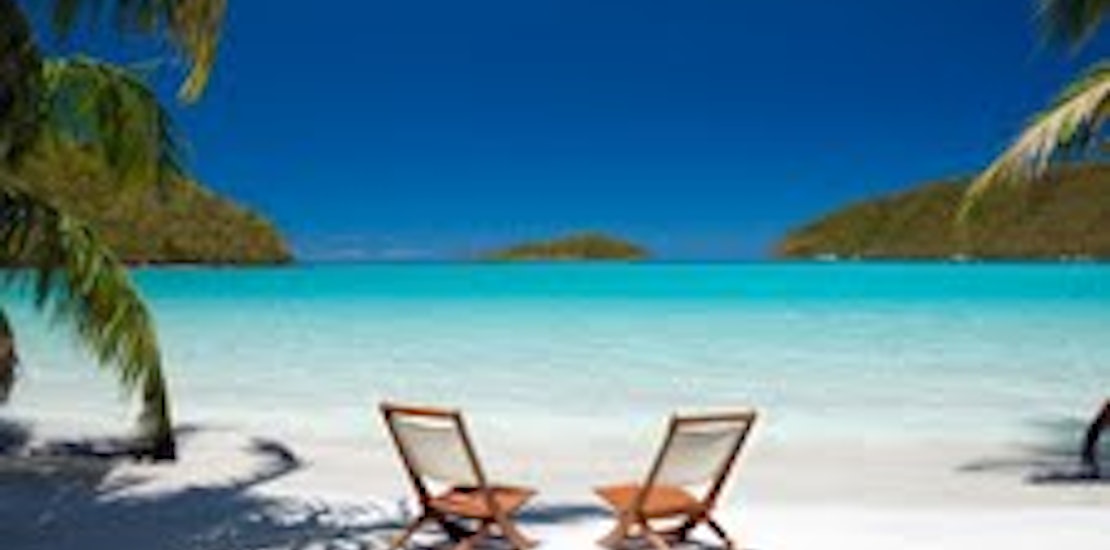 Have you planned a vacation this year? School breaks and summer vacations are just around the corner, so for many of us, it's time to start planning a vacation to the perfect destination. Take the stress out of your holiday planning with a solid plan, a clear budget and lots of forward planning. With all the new sites and social media mashups there are some great new ways to get a friend's recommendation, book, and take a virtual tour of your destination. We all want to begin enjoying that vacation feeling so if you are still looking for a destination or just looking to learn more about what to do when you get there, stay tuned for some ideas.
We've put together a round up of some of the best sites to help you be inspired, plan, book and connect with others for your vacation. To be entered to win one of our giveaway prizes this week, simply submit a comment below sharing your favorite vacation spot or submit a review for a travel website that you love. Better yet, do BOTH and get two chances to win!
HomeAway:
HomeAway is an online vacation rental marketplace. The site connects you with homeowners and property managers who advertise their properties as available to rent for travelers who want an alternative lodging option besides the basic hotel. For example, you can search "Costa Rica" on the site and get a list of properties, along with pictures and price quotes, that are available to rent by the day, week, or even month, depending on the duration of your stay. You can also read reviews on any lodging you're considering and see what other people who've rented the property have to say about their stay there.
Trip Advisor / Yelp: These sites make it possible for you to read what other people are saying about restaurants, clubs, hotels, shopping centers, and everything in between. These sites cover destinations and cities across the country. Both sites effectively organize everyone's recommendations into an easy-to-use format to help you plan your travel destination and also what to do (and what to avoid) when you get there.
Kayak / Hipmunk:
Kayak and Hipmunk are both sites that make it much easier to compare prices for many different aspects of the travel process. While Hipmunk specifically focuses on modes of travel, such as planes, busses, and trains, Kayak offers price quotes for hotels, car rentals, and much more. A great feature of Kayak is that it offers trip managment tools to store trip plans in one place, set alerts for price changes on specific flight routes or hotels over a certain timeframe, and keep track of reward program points. Hipmunk's appeal comes with its layout. Hipmunk presents search results in a timeline, based on time of day, on one page. Moreover, it ranks the flights by price, schedule, and "agony", a score based on factors such as duration of the flight and number of stops.
Still looking for inspiration? These three sites take a slightly different approach to the standard vacation.
TravellersConnected.com: TravellersConnected is a great site that allows you to find and connect with people who share similar interests to you when it comes to traveling. The site also provides you with great deals for travel insurance and frequently updated safety tips for all destinations. There's also a travel journal you can use and links to help you find and book cheap flights. On top of this, you can create photo galleries of the places you've visited and chat with people on the site's forums.
Wanderlust: This site puts the world's most famous itineraries on your travel agenda. From Amelia Earhart's flight around the world, to Magellan's circumnavigation of the globe, Wanderlust provides you with the routes of these explorers and gives you great travel destinations in the process. For example, use Wanderlust to help you plan for a vacation where you retrace the steps of the Lewis and Clark expedition.
Homeexchange.com: List your home for an exchange with this easy to use site, and look for homes around the world that will open their doors for you and your family to enjoy a vacation where you really do live like a local. They've had some great reviews!
Now we'd like to hear from you! How do you effectively plan for a family vacation? Do you have a favorite travel destination? To be entered to win one of our giveaway prizes this week, simply submit a comment below sharing your favorite vacation spot or submit a review for a travel website that you love. Better yet, do BOTH and get two chances to win! Comments and reviews must be submitted by 6pm EST on April 9th, 2012. Good luck!
| | |
| --- | --- |
| High Sierra Swerve Backpack | Lewis N. Clark Deluxe Neck Stash |
| Violight VIO200 Travel Toothbrush Sanitizer | Lewis N. Clark Travel Comfort Set |
The contest starts April 3rd, 2012 and ends April 9th, 2012 at 6pm EST. Must be a US resident. No purchase necessary.
GOOD LUCK!