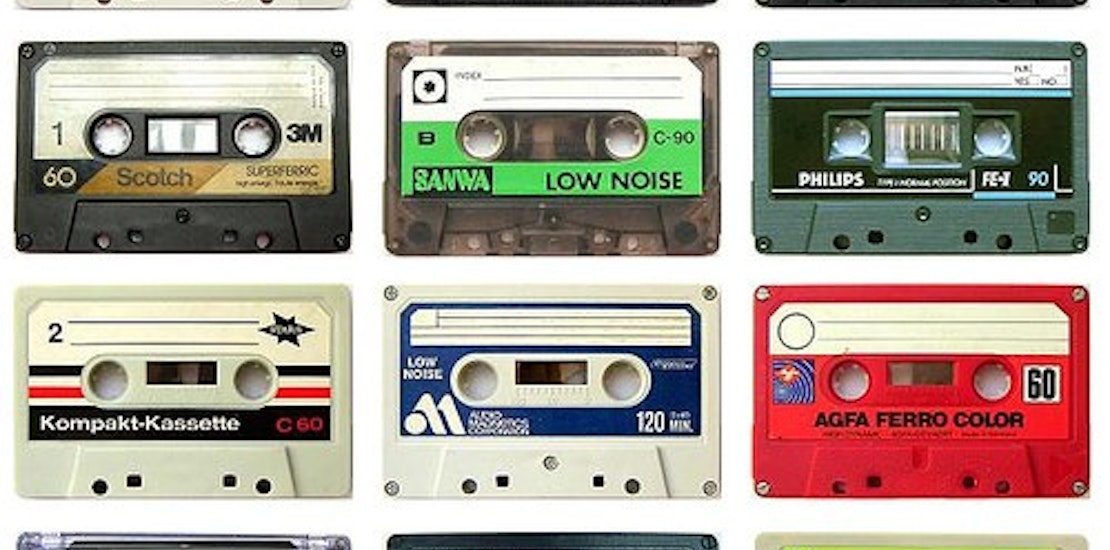 Once upon a time, a twenty something in the big city made a new friend who introduced her to the joys of mosh pits, small smoky clubs, and a wide range of wonderful, obscure bands. And he augmented her musical education with his series of "Best of" yearly tapes with bands that later did do well like Nirvana as well as those that didn't like The Loud Family.
I still have all of those tapes and a few of my own that I spent hours laboring over even though my tape player is now a thing of the past. I loved the effort and thought that went into constructing them with a sequence of songs that worked, proper intervals between songs and getting the appropriate volume and mix settings right.
My husband has made me some wonderful mixed CD's for me since then--tangible and treasured as much as a love letter, especially since love is the topic of most of the songs.
I have decidedly mixed feelings about playlists--so much easier to make than a CD or classic mixed tape--but lacking completely in touchability and the mark of their maker. That being said, since they are so easy, I am on a new mission to make a series of playlists to be the soundtrack of our lives.
I'm starting with a family friendly soundtrack and would love your ideas to get my Volume 2 going. Here's what I've got on Volume 1 so far...
Clap for Love, Little Miss Ann--so excited to see her with Suzi Shelton and Baze at Southpaw on October 9th. Looking forward to seeing Baze in action so they can make Volume 2
Lift Me Up, Suzi Shelton--the girls' absolute favorite
Fly Like a Butterfly, Shakta Kaur Khalsa--thanks to our friends at Karma Kids Yoga for introducing us to this one
E Eats Everything, They Might Be Giants--for my eldest Evelyn who is a great eater
Jump!, Suzi Shelton--perfect for burning off some energy and making the downstairs neighbors wonder what's going on upstairs
The Secret Life of Six, They Might Be Giants--we love the video for this song, too
Almost Everything is Boinga, The Backyardigans featuring Alicia Keys--the best Backyardigans episode in my humble opinion
Happy Birthday, The Ting Tings on the Yo Gabba Gabba soundtrack
Move Your Feet, Music for Aardvarks and Other Mammals--we were fortunate enough to take music class with them when Evelyn was a toddler
Butter Pond Lake, Gustafer Yellowgold--we're hoping to make one of their NYC shows soon
What do you think? What should be on Volume 2? What's on your family playlist? Do tell!!