OKCupid's New Feature Caters To Those Who Prefer Open Relationships

By
SheSpeaksTeam
Jan 12, 2016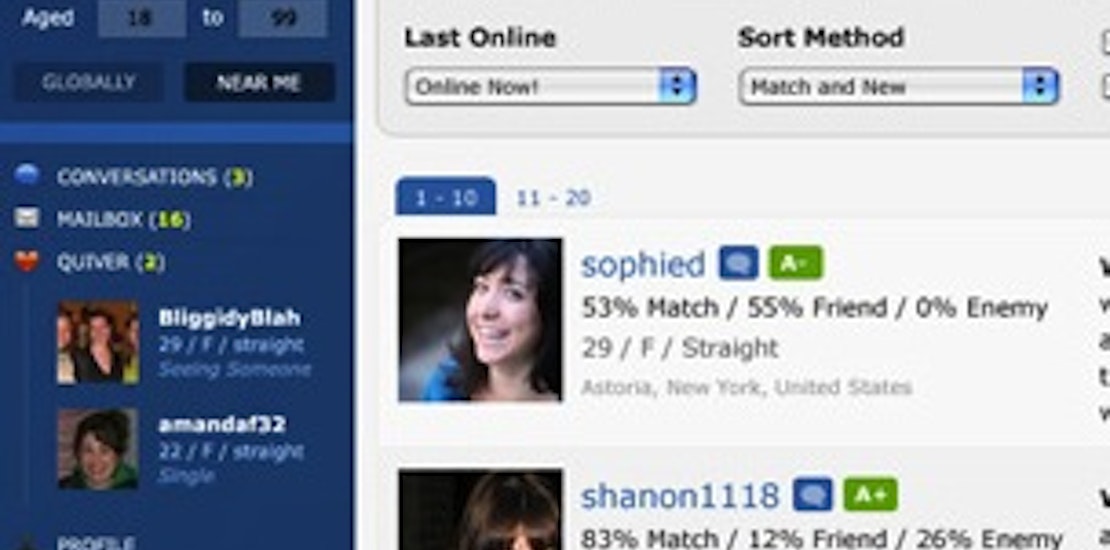 For those who have even more love to give, OKCupid is ready to help. The dating site has recently added an option for people in open relationships who are looking for more potential mates to join them.
CNN reports about the new feature OKCupid has dubbed "Couples Linking" which allows a couple to join their profiles. Anyone who has labeled their profile as "seeing someone", "married" or "in an open relationship" can use the feature to look for others who may want to join their existing relationship.
The move to include the polyamorous dating scene is not surprising from a site that has long held the 'romance for all' attitude. They are one of the only sites that allows users to list themselves as "non-monogamous" or in an "open relationship" and give 12 sexual orientations and 22 gender options to choose from.
And for singles who prefer a more traditional monogamous-minded partner, having these new labels and features can potentially weed out those who may not want a committed one-on-one relationship. For the same reason, the new features help the polyamorous find exactly what they're looking for. Pepper Mint, a San Francisco-based advocate for non-monogamy who organizes poly-friendly events explains, "You want to meet people like you so having the site identify you as non-monogamous is a very big deal." Mint adds, "It's good news but it's not just OkCupid being generous. It's well-known in the poly community that if you want to date online you go to OkCupid. What we're really seeing is non-monogamous purchasing power."
What do you think of OKCupid adding this feature to their site?
Do you use any online dating apps or sites? Which is your favorite and why?