No Snow Day Fun For Some As Cities Ban Sledding

By
SheSpeaksTeam
Jan 10, 2015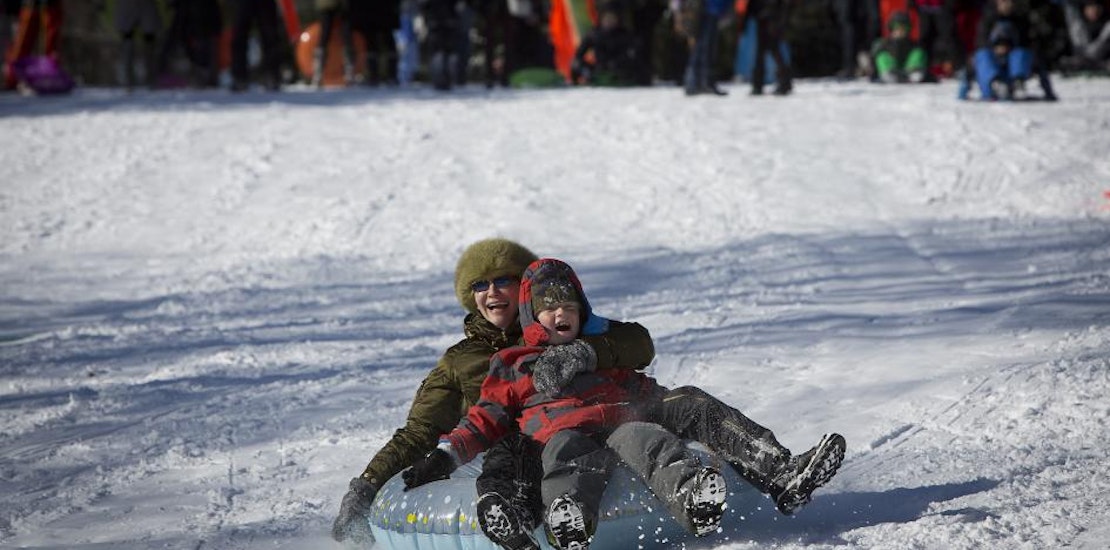 As parents begin to dust off the sleds in the garage many kids may be disappointed to hear that their local park has closed their hills and banned sledding. Many parks have decided it's too risky to allow sledding this winter and fear the possible liability claims that can come along with sledding related injuries.
Time reports about how the list of parks that ban or limit sledding grows each year as sledding injury lawsuits mount. Dubuque, Iowa is one of the cities that is going forward to ban sledding in 48 out of their 50 parks. Dubuque's leisure services manager Marie Ware explains the decision to ban sledding saying, "We have all kinds of parks that have hills on them. We can't manage the risk at all of those places."
So how dangerous is the slippery sport? A Columbus, Ohio study recently found that more than 20,000 children were treated each year for sledding related injuries in emergency rooms between the years 1997 – 2007. A sledding lawsuit in Omaha, Nebraska awarded $2 million to the family of a 5-year-old girl who was paralyzed after a sledding injury. A Sioux City, Iowa man was paid close to $3 million after sliding into a sign and injuring his spinal cord while sledding.
Other cities who see the liability risks but don't want to take such a drastic measure as banning sledding opt for putting up signs warning of injury instead. But even with signs, some city officials realize they are still putting themselves at greater risk of being sued by allowing sledding. Steve King, who runs a website that promotes sledding, understands the risk of the activity and points out that most sledders don't take precautions like wearing helmets. He explains, "We live in a lawsuit-happy society and cities are just being protective by banning sledding in areas that pose a risk for injury or death."
What do you think of cities that ban sledding in their parks?
Do you take any special precautions to reduce risk of injury when sledding?