By
drodriguez
Jan 23, 2009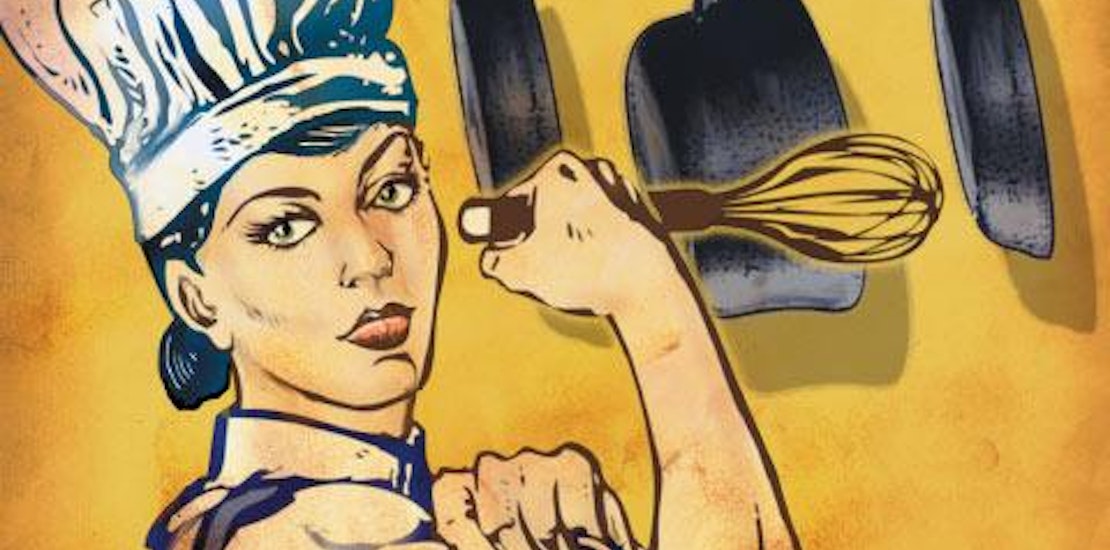 It's no secret that most of the top restaurants across the country are dominated by male executive chefs. Though women have become a mainstay in professional kitchens, it is rare to find them in top positions like executive chef. A big reason why women are not climbing the ladder fast enough in this industry may be because of the lack of press they receive.

According to the Women Chefs & Restaurateurs organization, women make up only 10 percent of the executive-level chef positions in the U.S. A recent article from Time Out New York magazine reported on the way the media pushes women chefs out of the spotlight while focusing on men. The article describes a recent awards ceremony held for a male chef. After the event all of the top female chefs that attended were left out of the media's coverage. In fact, the only woman spoken about in the article was Chef Bobby Flay's "stunning" wife.

Restaurant owner, Donatella Arpaia, reported to the magazine about the way women are often glossed over in the press. She said, "A lot of women don't get a lot of publicity. And frankly, ladies don't tend to be as aggressive as men in seeking publicity. There's a tendency for women to not make it about us."

Names like Mario Batali and Bobby Flay have become household names among many interested in the restaurant industry. Though women have not quite made it to this point yet, it has become apparent that we are making our way up by holding positions that were once exclusively thought of as male roles. Maite Montenegro, who was hired last year as the maitre d' at a top New York restaurant told Time Out that a few of the (male) guests are still shocked to find a woman holding her position. But Montenegro said, "After a while, (guests) just want to be taken care of."

What do you think of the idea that women chefs are often ignored in the press?

Do you think this is the reason women have had a hard time gaining notoriety in the restaurant industry?