New Study Says It's Never Too Soon For Tablet Screen Time, Newborns Included

By
SheSpeaksTeam
Jun 17, 2015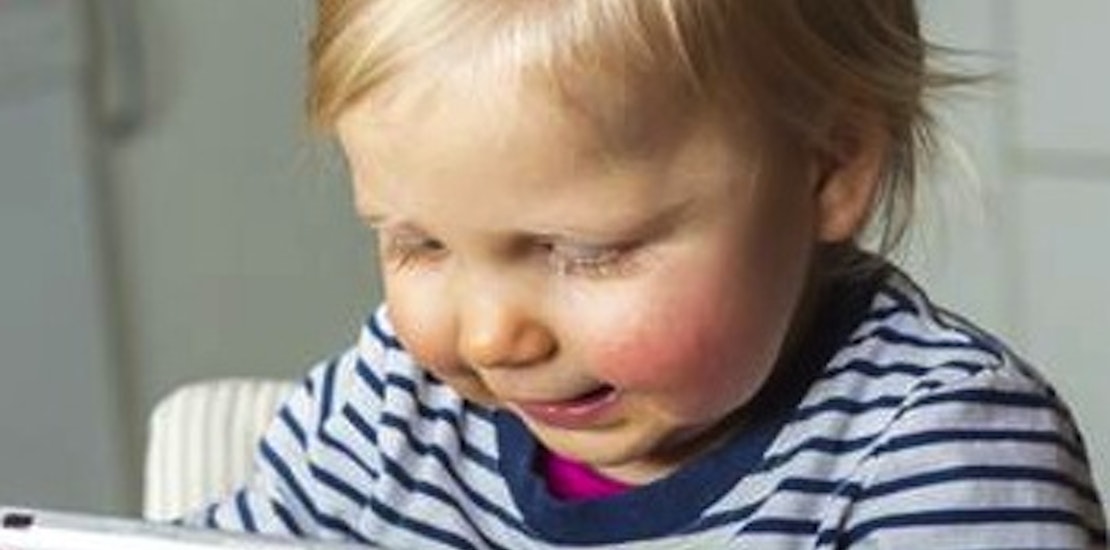 Since the arrival of iPads and other tablets, parents have grappled with the question of when they should introduce these tech toys to their children. A new study now making a splash throughout the parenting community suggests that it's never too soon to introduce tablets to your little one and even newborns can benefit from a little screen time.
Today reports about the University of London study that suggests tablets can be a part of baby's daily routine from the start. Lead author of the study Professor Annette Karmiloff-Smith states, "Tablets should be part of a baby's world from birth. It is shocking how fast they learn, even faster than adults to do things like scroll up and down text."
Researchers involved in the study looked at how well babies ages 6 to 10 months could recognize numbers. What they found was that babies in this age group had a higher ability to recognize numbers when they were introduced to them on a tablet rather than babies who did not use tablets. Researchers involved in this study believe tablets can be a very useful educational tool for early development.
Though Karmiloff-Smith's study's findings may sound convincing as a way to further a baby's developmental learning process, other studies regarding children's emotional development often advise against your babies being exposed to screens. A Boston University School of Medicine study findings are in congruence with the American Academy of Pediatrics recommendations that kids under 2 should not have any screen time and young kids should be limited. The Boston study states that handing over tablets to kids can be detrimental to the social-emotional development of the child."
But even with previous studies calling early tablet use "detrimental", Karmiloff-Smith believes entirely withholding tablets from babies is not the way to go. She says, "Everything we know about child development tells us that tablet computers should not be banned for babies and toddlers."
What do you think of the study that suggests babies should be given tablets from birth?
Do you think this type of screen time can benefit babies or should parents wait to expose their young children to screens?