New Moms Say Nine To Five No More

By
drodriguez
Aug 22, 2011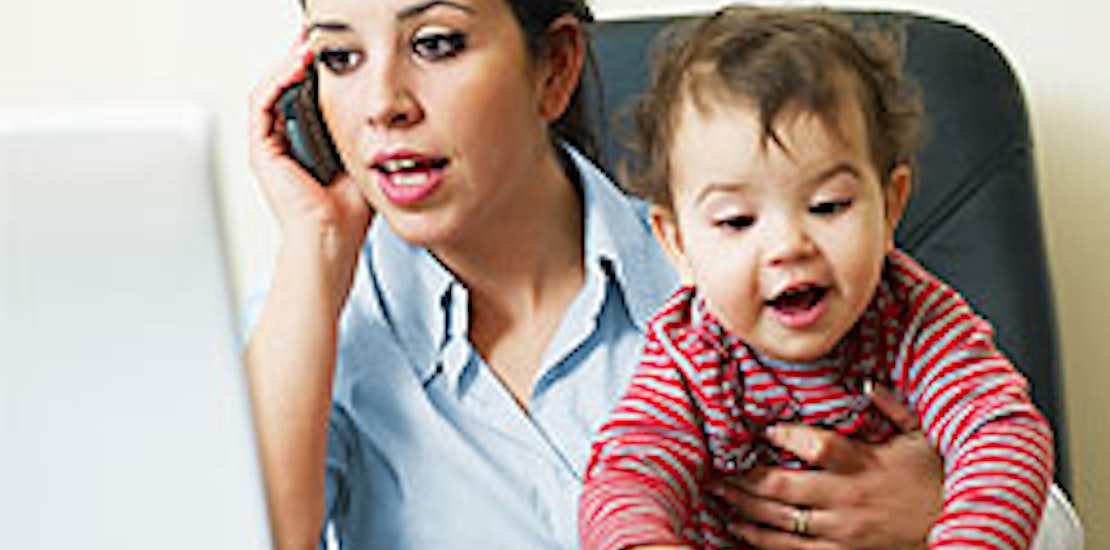 In the past, we have reported about the many proven health benefits (lower blood pressure, alertness, and sleep quality, just to name a few) that come from having a more flexible work schedule.
The working women's site The Glass Hammer, reports on a new study that suggests that there are even more benefits of being able to make your own schedule at work. The Baylor University study shows that new moms are more likely to stay at their place of employment after giving birth if they have more control over their schedules.
Being a new mom comes with a lot of new responsibilities and working a standard 9 – 5 job can really get in the way of the multiple demands we face at home.
Marie Wilson, president of The White House Project, an organization with a focus on women in leadership positions, believes it may be some time until we see companies getting on board with offering more flexible work schedules. Despite all of the proof out there of the benefits of offering this type of schedule to both employee and employer, most companies are afraid of change and ultimately revenue loss.
But Wilson also believes that with men becoming more hands-on at home and the recent rise of stay-at-home dads we might see change a little sooner than we think. Wilson says, "Cultural and social changes happen very slowly and we're at a time in history where men are making major shifts. They want to be engaged fathers, so they're taking the responsibility of being the primary caregivers to their children or they're refusing to take jobs that don't offer flexibility. I'm assuming that more companies are going to get on board with workplace flexibility because now it's a problem that affects men and a majority of leaders are men – and we take them very seriously."
Would you benefit from a more flexible schedule?
Tell us about how you balance being a mom with your work schedule!