New Feline Wine, Because Sometimes Your Cat Just Needs A Glass.

By
SheSpeaksTeam
Jun 28, 2016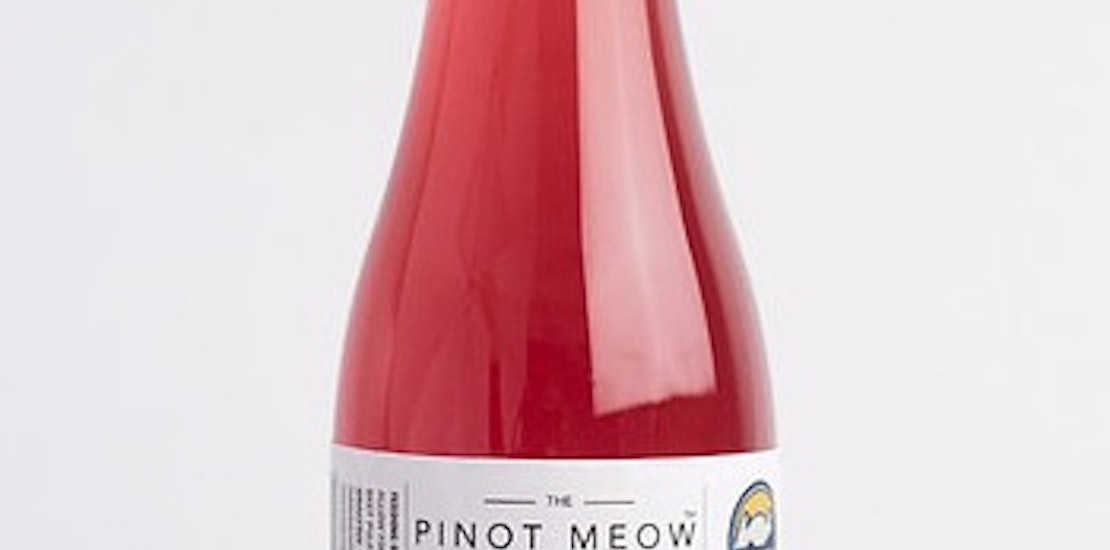 If you've ever had to keep a curious cat away from your wine glass, then you may want to consider cracking open a bottle of "Pinot Meow" and letting your feline friend sip away. That's right, now they officially have everything for cats. The non-alcoholic cat wine is being made by a Colorado-based company called Apollo Peak and it already has many cats perking up their ears.
Today reports about the company's debut of hilarious flavors like Moscato and Pinot Meow. And though it may look like wine, the cat friendly beverage is actually made from healthy ingredients for cats like beets rather than your traditional wine grapes.
You may be wondering if your cat would actually drink a glass of red. Well, the folks at Apollo Peak have done everything they can to make it an alluring beverage for cats. And by everything, we mean they added catnip. The company's website explains, "All of our cat wine products have a proprietary blend that includes all-natural organically grown catnip, fresh beets and natural preservatives to help hold the taste and color. We believe in natural ingredients for our particularly classy feline friends."
If you're asking the question why cats need their own wine then the company's spokescat named Apollo has a pretty simple answer for you. Apollo writes in a blog post, "I just didn't see any reason why humans should be the only ones able to enjoy a delicious nightcap."
What do you think of feline wine?
Would you ever consider purchasing wine for your cat or as a gift for someone's pet?