New Father's Day Ad Showcases Modern Day Dads

By
SheSpeaksTeam
Jun 08, 2016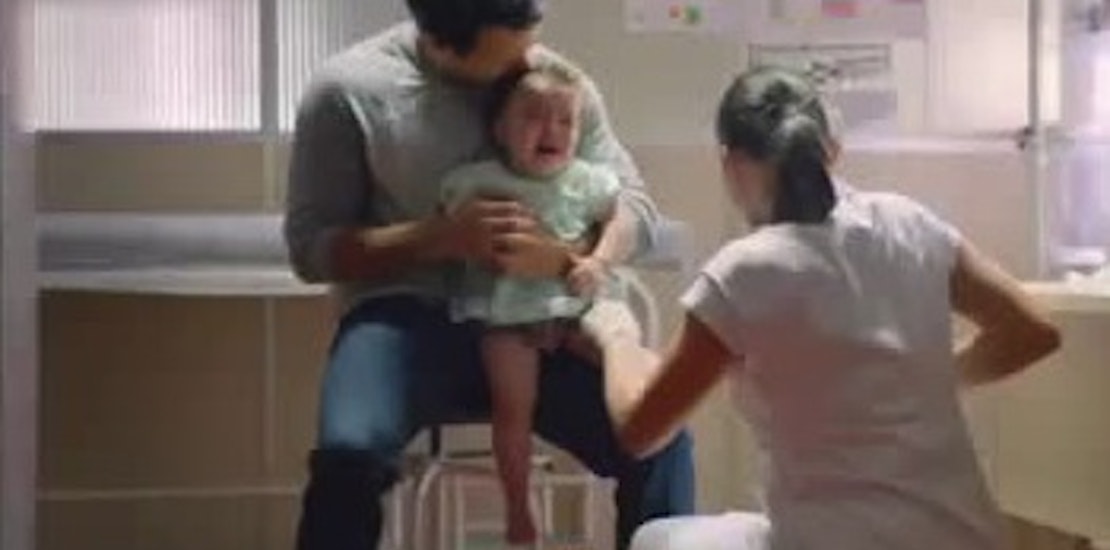 Most of us are used to breaking out the tissues during Mother's Day commercials, but it seems Father's Day will have tear-jerkers this year as well. As dad's role has evolved to be more involved in their kids' lives over the last several decades, we see more depictions of this on screen. The new Discovering the Joy of Fatherhood's #LittleWonders ad spot from Johnson's has us all a little weepy and reaching for the phone to call dad.
The commercial is narrated by a young child who is preparing her father for a lifetime of bonding and growing together, highlighting many of the ups and downs of raising a child. Toward the beginning of the ad we see a young girl running into her dad's arms as the narrator says, "Be prepared dad, I will change you - change your goals to get you home earlier every day."
We also see images of dad sitting in a doctor's office while his baby cries on his lap getting a shot. The narrator says, "Sometimes I will make you feel like the weakest man in the world."
Toward the end of the short commercial, we see a more modern scene with two dads around a highchair while the narrator says, "I'll test your patience to make your heart softer and your limits to make you tougher." And then a dad walking across a lawn with a toddling baby with the lines hears, "but I promise dad it will be the greatest journey of your life." Cue the tears and the tissues.
What do you think - how accurate is this depiction of fathers, based on those that you know?