New Caffeinated Peanut Butter Draws Concern From Senator

By
SheSpeaksTeam
Nov 11, 2015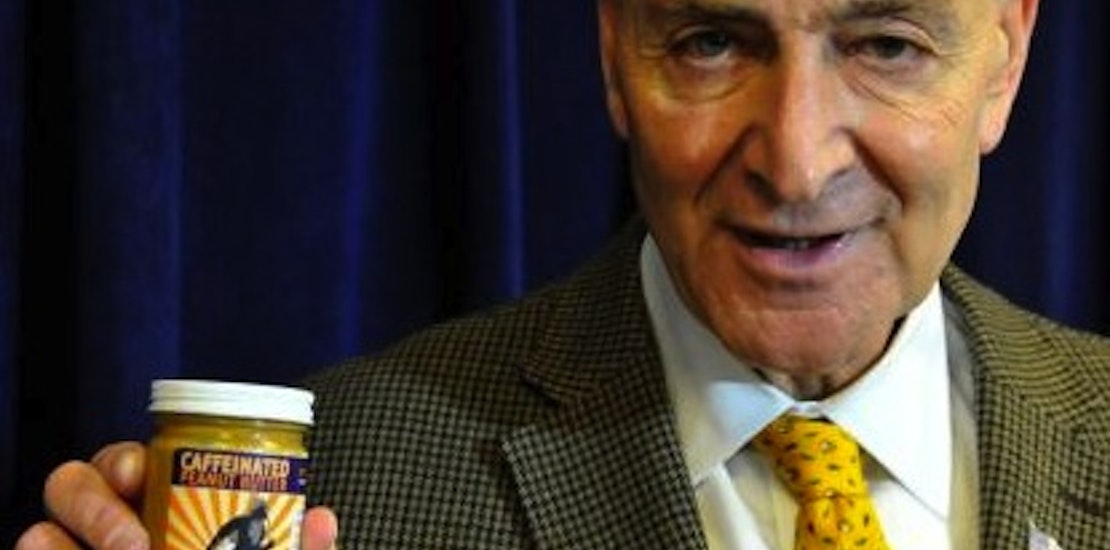 Most people get their morning caffeine fix with a good old cup of coffee, but a new caffeinated peanut butter makes it as easy as spreading it over a piece of toast. It may sound like a fun way to get an energy and protein boost all in one, but this particular product is drawing the attention of U.S. Senator Charles Schumer who believes the peanut butter can be dangerous to consume.
CBS News reports about STEEM peanut butter and Sen. Schumer's plea to the FDA to look further into caffeinated peanut butter and other products that may be harmful to the consumer. The product in question was launched by a small group of friends from Massachusetts who began selling jars of the spread online and through some small shops and fitness centers in their area.
The STEEM peanut butter is said to contain about as much caffeine as two cups of coffee in just two tablespoons and five times more caffeine than a can of Coke. Makers of the product say the caffeine effects will not hit as hard as coffee since peanut butter takes longer to digest. But Schumer contests that snack foods should not contain added caffeine especially since kids are likely to consume these types of foods.
And, if you're anything like most people - you know how easy it is to have more than just the suggested serving size. This type of overindulgence can lead to serious side effects if too much caffeine is ingested. Schumer explains, "Too much caffeine can cause a person to be jittery -- everyone's experienced that. But it can raise their blood pressure, cause heart palpitations and worse."
What do you think of adding caffeine to snack foods like peanut butter?
Do you think the FDA should better regulate the amount of caffeine in certain foods?