New Book Offers Hope and Healing For Adult Survivors of Childhood Domestic Violence

By
SheSpeaksTeam
Sep 09, 2014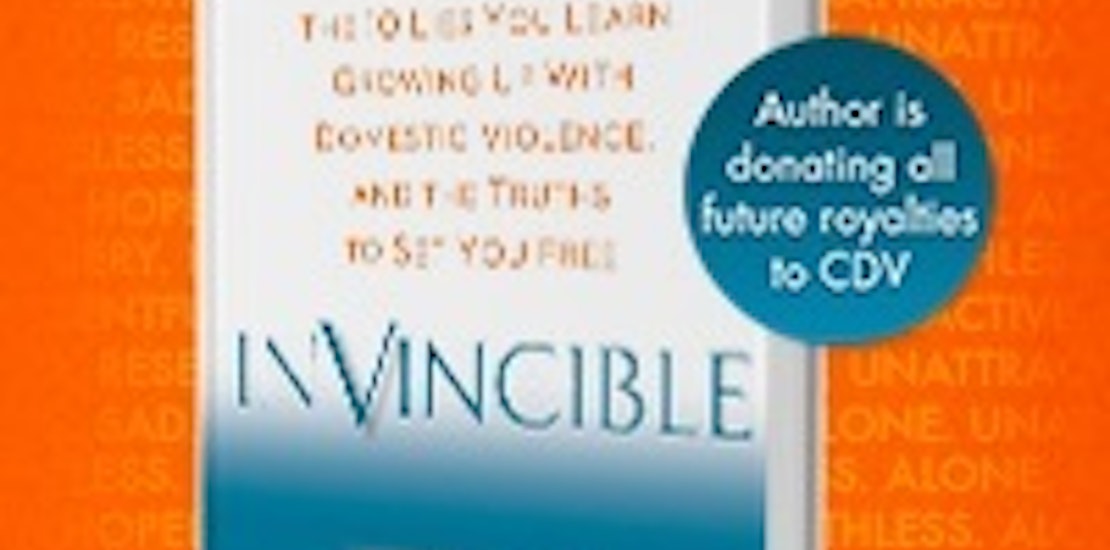 The hopelessness that survivors of childhood domestic abuse feel is very real and can infiltrate every aspect of their lives as adults.
Brian F. Martin, Author of the new book Invincible, would like survivors to know they are not alone and there are ways to be set free from the stronghold childhood domestic abuse can have on a person. Martin, who founded the international nonprofit organization CDV (Children of Domestic Violence) aimed at supporting anyone who grew up with the struggles of domestic violence, is not only a proponent of helping survivors but a survivor of childhood abuse himself.
Children of domestic violence often grow up being told and shown very hurtful and harmful things about themselves that can stay with them throughout their lives. Martin explains on the CDV website how Invincible is the first book of its kind to address the types of issues adults who grew up in an abusive household face. He says, "No book has even existed to help them reshape their flawed belief system and self-concept, shaped in childhood by a set of Lies they learned growing up with domestic violence that often last into adulthood and keep them from reaching their full potential." He adds of the book, "It offers them the alternative perspective they never saw as children and may have been selectively blind to their whole lives, because the brain finds more evidence of what it already believes, whether those beliefs are true or not, helpful or harmful. It filters out any evidence that does not support these beliefs – even when they're false. But now, they have a chance to unlearn what they learned and discover the Truth. This book can show them the way."
In the book's foreword, life coach and domestic violence survivor Tony Robbins point out just how widespread domestic abuse is. Robbins cites a UNICEF report that states domestic violence is "one of the most pervasive human rights violations of our time" with 1 billion people affected around the world. Martin's Invincible was written as a guide for survivors of childhood domestic violence and the cover hints at how the author will help to free victims of the long lasting side effects. It reads, "The 10 lies you learn growing up with domestic violence, and the truths to set you free."
According to Martin, domestic violence happens in many different communities across the US. There are keys signs of an abused child and Martin shares with us how to look for those signs and how we can help.
SheSpeaks is pleased to offer members a 25% off presale of Invincible which is set to be released September 30th. The offer includes two free gifts with purchase of the book, at a total cost of $20.25 for the book and two free gifts the savings is more than $40 for SheSpeaks members. Plus you can feel good about your purchase with all of the net royalties going to help support CDV.