Nestle To Eliminate Artificial Flavors and Colors From Your Favorite Candy Bars

By
SheSpeaksTeam
Feb 22, 2015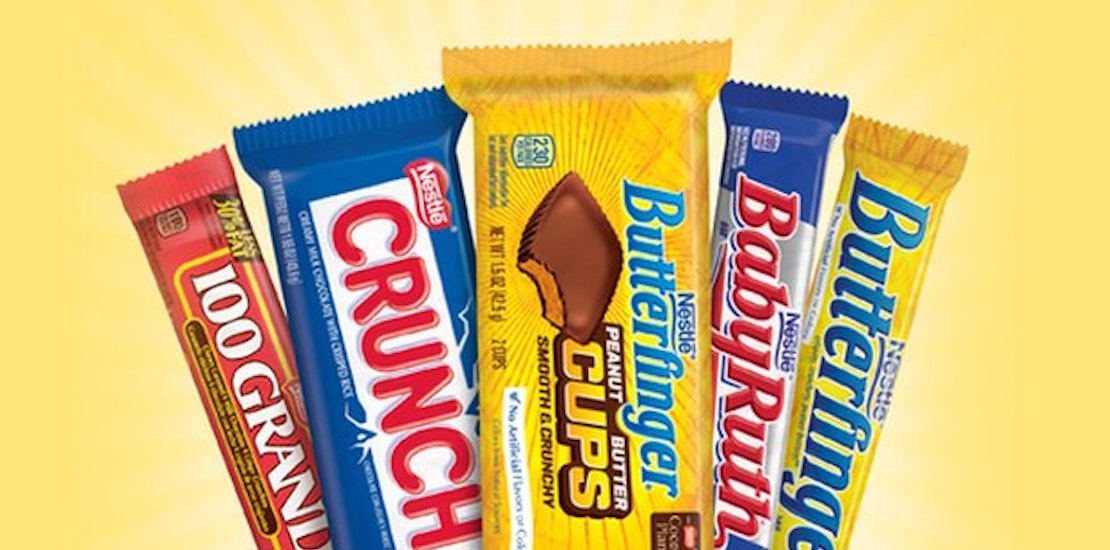 If you're interested in having more natural ingredients in your chocolate then you will be pleased to hear Nestle's announcement that it will be the first major candy maker to eliminate artificial flavors and color. Popular favorites like Butterfinger bars, 100 Grand and Nestle Crunch will all have their recipes tweaked to make for a more natural treat.
CNN reports about the changes Nestle plans to make with more than 75 of its recipes in all. The changes will range from replacing additives like artificial vanillin with natural vanilla flavor. The color inside of a Butterfinger bar will be replaced with natural annatto rather than dyes like Red 40 and Yellow 5.
Fans of Nestle treats need not worry because the company assures consumers that they won't be able to tell the difference with the new recipes and the cost will not change. Nutrition, health and wellness manager for Nestle, Leslie Mohr, explains the process of eliminating artificial colors and flavors from the candy. She says, "When making these changes to more than 75 recipes, maintaining the great taste and appearance consumers expect from the chocolate brands they know and love is our No. 1 priority."
What do you think of the changes Nestle will make to their candies?
Do you think more candy makers should consider eliminating artificial colors and flavors from their recipes?