Naturally Stellar | Mamalaya Recipe

By
NatStellar
Mar 14, 2014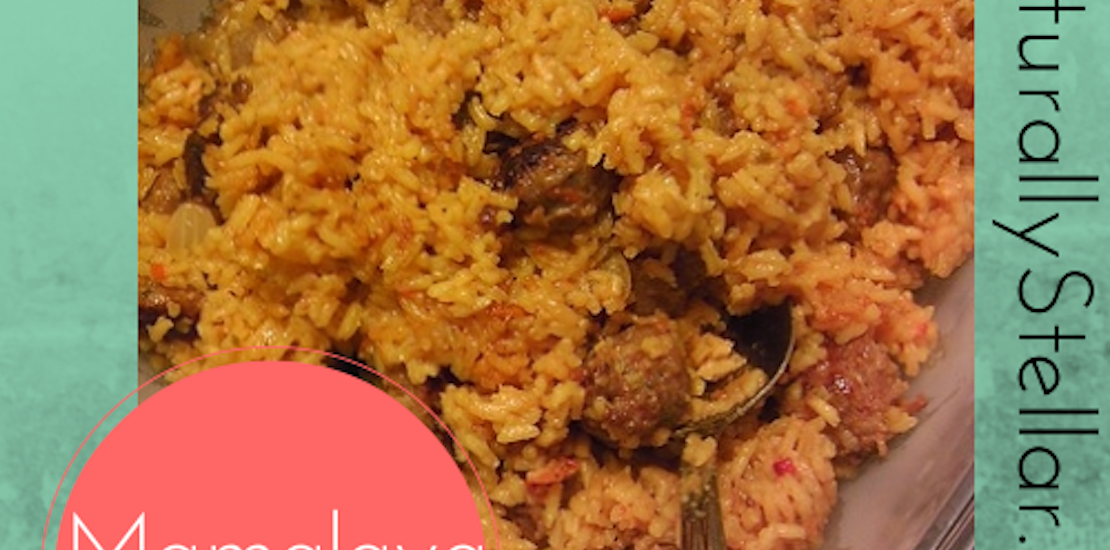 Wanna be the star of your kitchen? Then make some Mamalaya. It's my little take on Jambalaya but with a milder, savory flavor and stick to your bones goodness that even the pickiest of eaters will love.
It's been a few years, but I'm finally beginning to get my son to eat rice again. I mean this kid was so disgusted with rice at one point that I actually thought something was wrong with him. But I soon realized it was no different from his disdain for mac & cheese, eggs, tomatoes, salad, orange juice or any other stuff that made me question whether my son was actually mine. So I came up with Mamalaya and it's a hit! I mean plates are being wiped clean! I believe the key to getting my baby to like this is the fact that I use Yellow Rice as the main ingredient, instead of "boring" white rice.
$PullQuote$
Remember, you can substitute or add whatever you like to this, but if you want to taste the full goodness, the tasty glory of this dish, then please don't change a thing...just go with it. You'll thank me later.
What You'll Need
1 10 oz. Package Vigo Saffron Yellow Rice
1 Pack Johnsonville Sweet Sausage Sliced (or Remove Casing & Create Large Chunks)
2 Cups Swanson Chicken Stock (not Broth)
1 Cup Water
1/2 Large Sweet Onion Diced
4 Scallions Chopped
7-9 Grape Tomatoes Sliced
Tools
Frying Pan
Large Pot with Lid (hopefully a tight-fitting lid)
5 Mins Prep
Cook Time: 25-30 Mins
Begin cooking your sausage over med/high heat. Stir often. When sausage is just about done, add your onions & scallions to the pan. When the onions begin to turn clear & your sausage is fully cooked, remove the pan from the heat & set aside.
Place large pot over med/high heat & pour contents of frying pan into the large pot. Immediately add your tomatoes and stir.
Now pour in your Rice and 2 cups of Chicken Stock, stir. Add 1 cup of water, stir again and allow everything to come to a rolling boil.
When pot has reached boiling point and everything is all bubbly and smelling heavenly, cover tightly & reduce heat to a low simmer. Let rice cook for about 25 minutes or until it reaches your desired tenderness.
*Tip - if after 25 mins your rice isn't tender enough for you, just add a tablespoon or 2 of water, cover tightly and let cook for an additional 5 mins over low/med heat. Don't open the lid, Leave the lid on tight until dinner is ready. Now you can eat this as a 1 Dish Meal or pair it with a Veggie. It doesn't require any extra seasoning because the flavor is already awesome. My favorite pairing is with ChiChi's Sweet Corn Spoonbread & Garlic Butter Brocolli.
Nom Nom...Enjoy!