National Handwriting day? a celebration of a lost art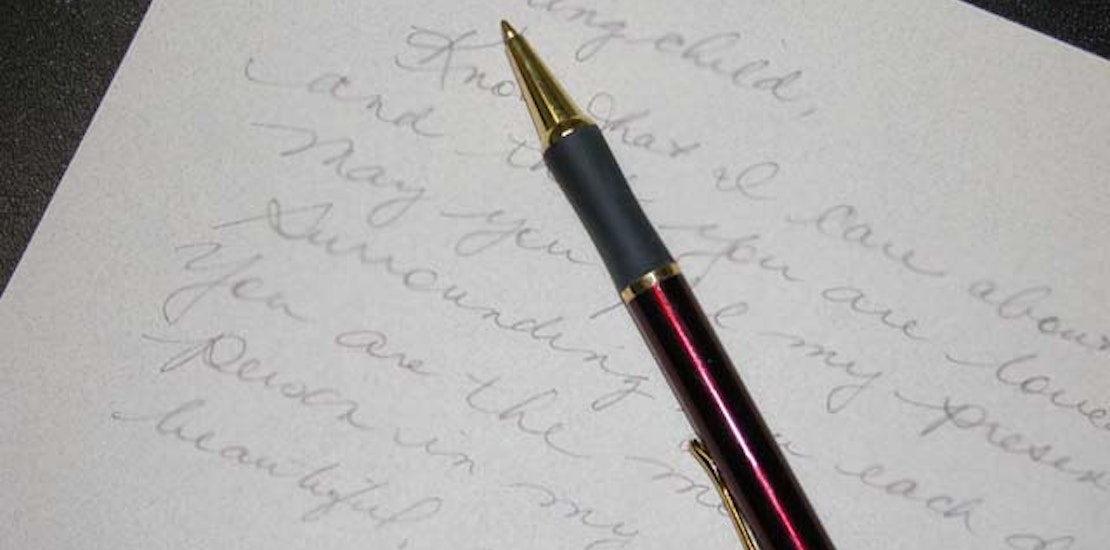 In the age of iPads, Laptops, Facebook and Email there is not an emphasis on handwriting. Years ago, handwriting a letter was the only way to communicate. The written word was cherished and people prided themselves on their penmanship. Today it is a rare occurrence to receive a letter that is actually written by hand.
I remember learning how to write in cursive. My mom taught me how to form the letters with a pen and I practiced until my letters looked just like her letters. It was fun to practice how to form the letters and it was satisfying to finally have pretty, neat handwriting.
Little did I know how much I would use that skill when it came to permission slips… ahem… moving on….
According to an
article in the Wall Street Journal
, penmanship has been said to help you by increasing your idea creation and expression. Penmanship can also help children develop fine motor skills
When was the last time you wrote a note by hand? Perhaps a Thank You note, a Thinking of You card or a letter to your mom is in order.
Here are a few ideas for handwritten notes:
Write a Thank You note for those Christmas gifts sent by out of town relatives.
Write a love letter to your spouse or significant other.
Write a letter to your child or a sponsored child.
Contact a local nursing home and "adopt" a grandparent to be a pen pal.
Handwrite your Valentines Greetings this year.
Start journaling about your life to share with your family in the years to come.
Celebrate National Handwriting Day by pulling out a pen and writing a letter, note or card by hand!