National Dress Up Your Pet Day!

By
halfpinthouse
Jan 15, 2012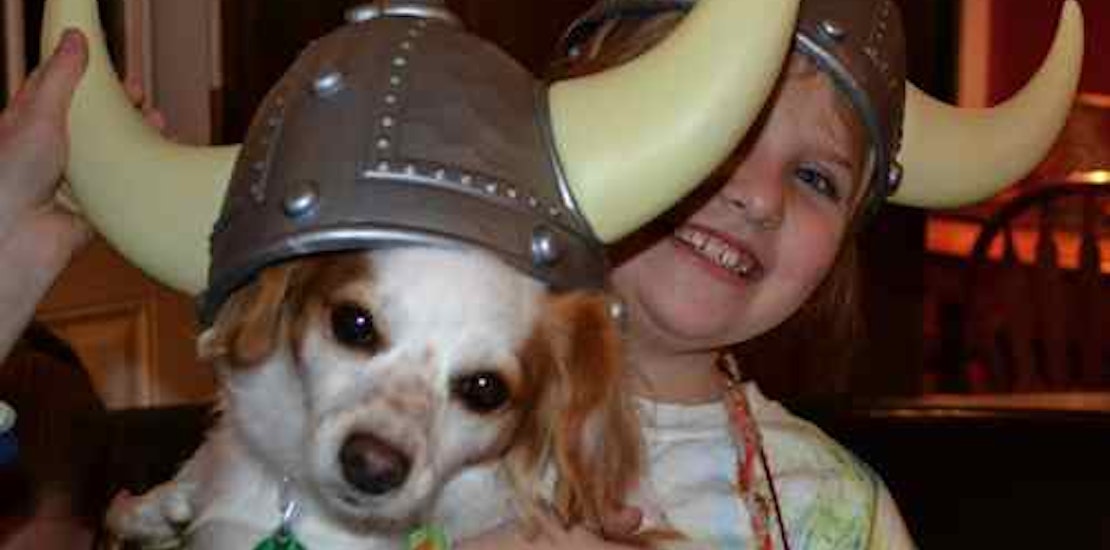 Yesterday was National Dress Up Your Pet Day. Are you the type who is into that sort of thing? I'll be honest. I usually giggle when I see sweaters for Saint Bernards or costumes for Cocker Spaniels. I'm lucky enough to remember to get the clothes washed, dried, and folded for the six humans in my family, let alone the two canines we have.
But. I do have four daughters. Four daughters who love to play dress up. Four daughters who sometimes like to include our pets in their play. Fortunately for us we have some very patient dogs.
$PullQuote$Enter Boomer the Fashion Hound:


He's a good sport, no? He will just sit there and take whatever it is my kids will dish out. And on this particular day, they dished out quite a bit:
He's really a great dog.

He came with the house we bought last June here in Oklahoma City. True story. He wasn't even included in the disclosure, but you know what? What a bonus! He's a super great dog.
Then there's Peaches:
Peaches isn't quite the accommodating fashion model that Boomer is, but she's still got a lot of puppy left in her yet. She did manage to let us dress her up in a school uniform for this spoof video promo we did last fall. So she's a good sport too, but in her own puppy-like way. Peaches was an abandoned puppy. Someone we know found her tied to a stop sign when we still lived in St. Louis. She was about two months old at the time. What could we say other than, "Of course. Come on in and change our lives!"
We're so glad she did.
I've been reading James Herriott's classic All Creatures Great and Small
to my girls at night. We've really REALLY been enjoying his humorous early 1900's British animal stories, particularly the ones about Tricki Woo and his over-indulgent owner. I always imagine him to be wearing a snug little argyle sweater when his name appears in the book.
Anyone out there a "dress your pet" type? I'd love to hear your thoughts on when you do it and why. Do you have photos? Share a link! I'd love to see your tricked out Torkie!